The best ways to use argan oil for shinier hair and healthier skin, according to experts.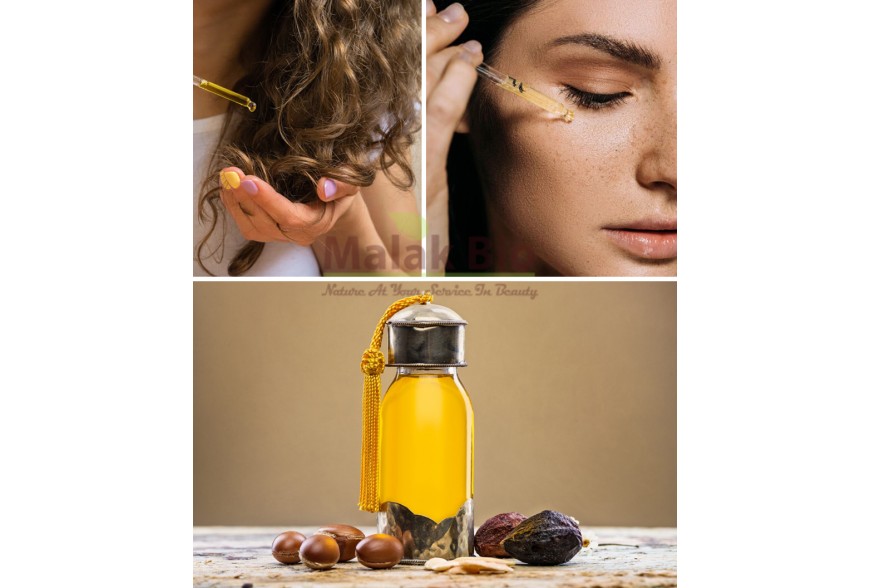 Argan oil is a vegetable oil produced from the nuts of the argan tree, a tree native to Morocco. It has been used for centuries by the Berbers of the region for its cosmetic and medicinal properties.
Argan oil is rich in essential fatty acids, antioxidants and vitamin E, which gives it moisturizing, nourishing and regenerating properties for the skin and hair. It is also used in cooking for its nutty flavor and for its nutritional properties.
Argan oil has become increasingly popular around the world in recent years and is often used in natural and organic cosmetics.
What are its benefits?
Argan oil, also known as the "gold of Morocco", is known for its many health and beauty benefits. Here are some of the main benefits of argan oil:
Skin hydration:Argan oil is very hydrating and is used to treat dry, irritated skin or damaged.
Reduction of signs of aging:Argan oil contains antioxidants that can help reduce the signs of of age, such as wrinkles and fine lines.
Inflammation reduction:Argan oil contains anti-inflammatory compounds that can help reduce inflammation of the skin, including acne, eczema and psoriasis.
Skin Protection:Antioxidants found in argan oil can help protect skin from damage caused by UV rays and other environmental aggressions.
Hair Repair:Argan oil is also used to repair damaged, dry or brittle hair in their providing intense hydration.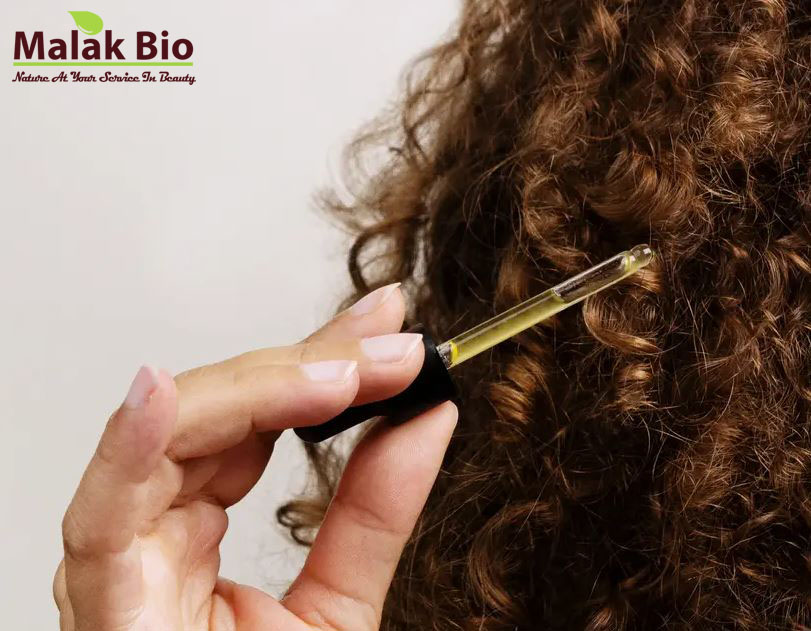 Strengthening nails:Argan oil is rich in vitamin E, which can help strengthen nails and to protect them against breakage.
Joint Pain Relief:Argan oil is sometimes used to relieve joint pain because it can help reduce inflammation.
Digestion Stimulant:Argan oil may also benefit digestion as it can help stimulate the production of bile in the body.
Diet: Argan oil is also consumed for its nutritional benefits, as it is rich in essential fatty acids and vitamin E.
In sum, argan oil is a versatile and beneficial ingredient that can be used for many applications, whether for skin, hair, nails or even digestion.
How can it be used?
Argan oil can be used in many different ways. Here are some examples of how this oil can be used:
Skin Moisturizer:Apply a few drops of argan oil to your skin to deeply hydrate it. You can also use it as a night cream for optimal results.
Hair mask:Use argan oil as a hair mask by applying it to dry hair before styling. wash. Leave on for about 30 minutes before rinsing.
Split ends treatment:Apply a small amount of argan oil to the ends of your hair to moisturize and prevent split ends.
Massage Oil: Argan oil is also an excellent massage oil, due to its moisturizing properties and soothing.
Face Scrub:Mix argan oil with sugar or salt to create a gentle exfoliator for the face.
Bath Oil:Add a few drops of argan oil to your bath to hydrate your skin while you bathe.and you relax.
Food: Argan oil can also be used in cooking, especially in salads, to add hazelnut flavor and nutritional benefits to your dishes.
It is important to note that argan oil is a concentrated oil, so a small amount is enough to get results. It is also recommended to choose a pure and high quality argan oil to guarantee its benefits.