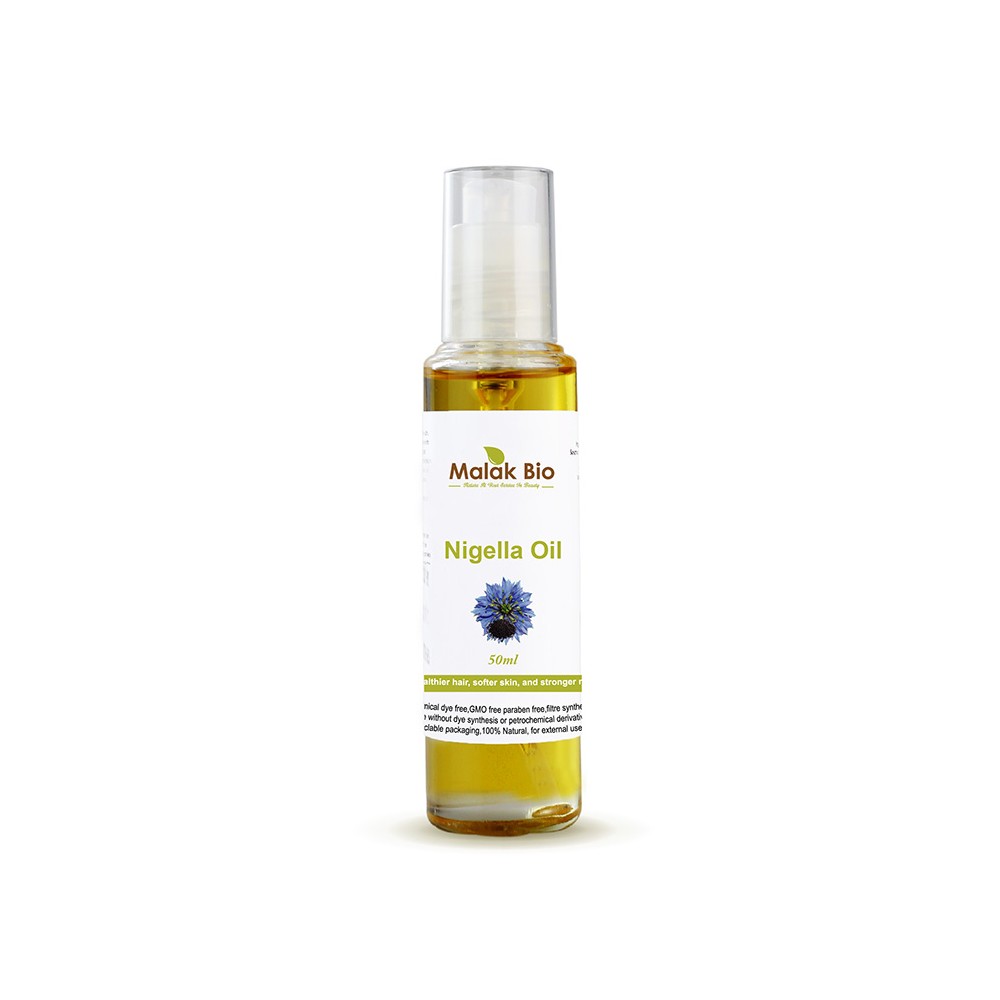  
Organic Nigella Oil 50ml
 Nigella oil by Malak Bio, fortifying and very aromatic, is an excellent support for making soothing massage oils. Purifying, it is also used in the care composition for acne-prone skin.
Advantages:
- Soothing
- Repairing and purifying skin
- Antioxidant, Nourishing and regenerating
Uses:
• Apply 1 to 2 drops to the area and massage gently.
• Can be mixed with other vegetable and/or essential oils.
Composition:
100% SATIVA NIGELLA SEED OIL