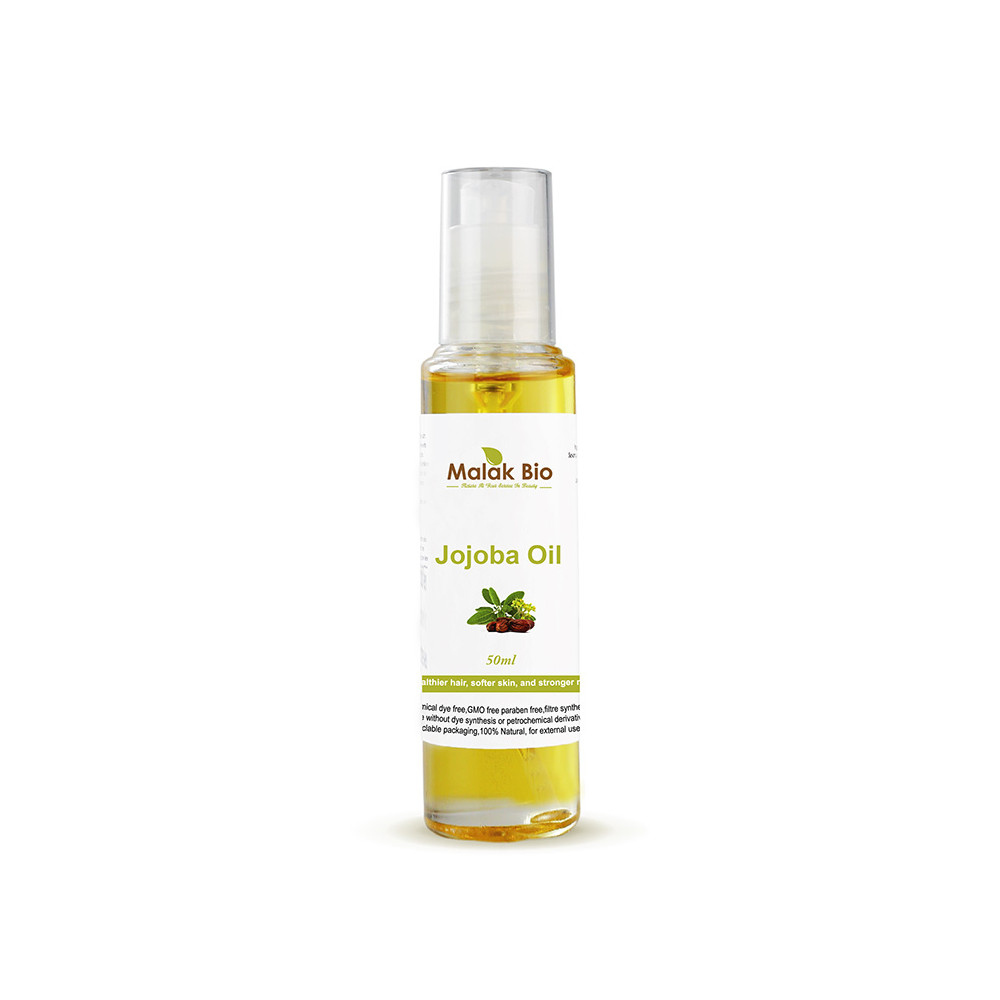  
organic jojoba vegetable oil 50ml
jojoba vegetable oil by Malak bio  Regulating and softening, this oil is an ingredient appreciated for its penetrating touch that does not leave a greasy film. It protects the skin from dehydration and is ideal as a support for creating massage oils and make-up removers.
Advantages:
- treats acne.
- moisturizes the hair.
- an excellent skin conditioner for people of all ages.
-works well as a cleanser as it gently unclogs pores and cleans away dirt.
Uses:
- can be massaged into the skin, used in a face mask, it can be used daily on the skin without
adverse effects.
- Avocado oil can also be used to moisturize the face at night. Wash the following
morning.
- can be mixed with other oils.
Composition:
100% jojoba oil.