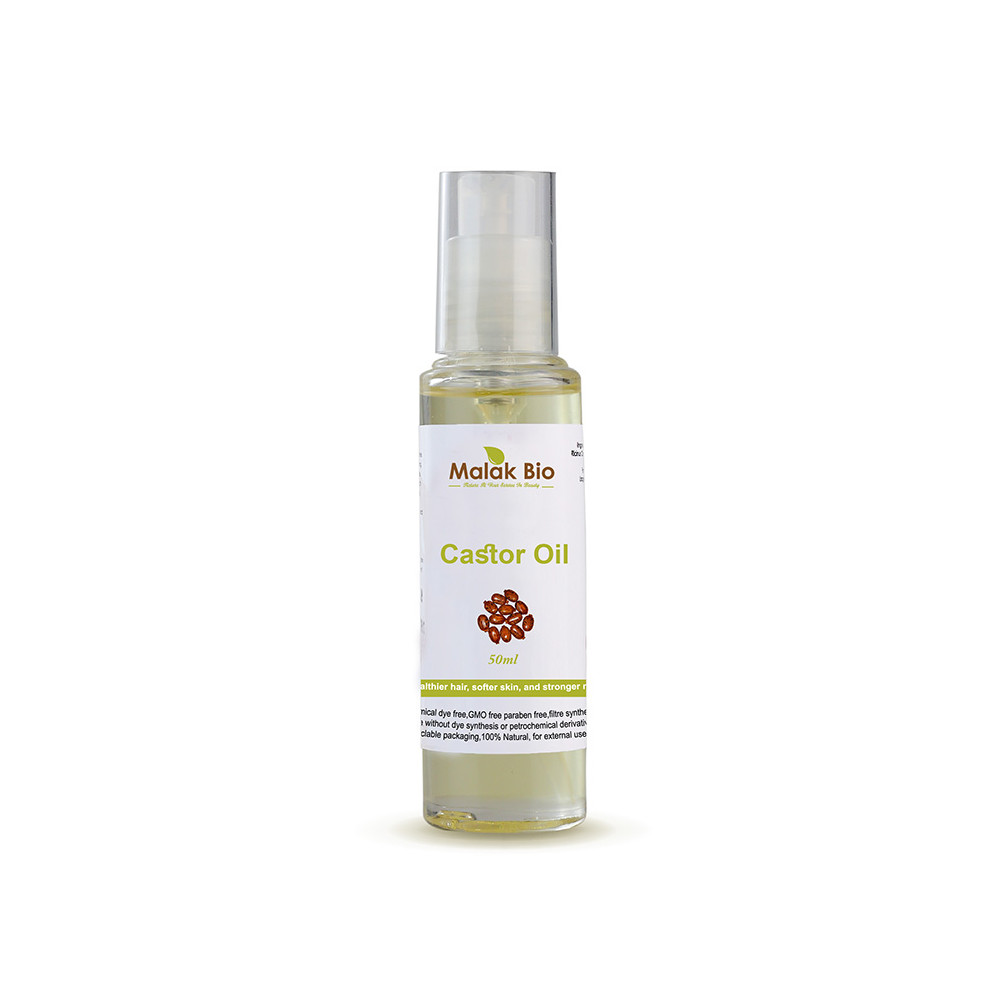  
Castor Oil pure 50ml
Pure castor oil by Malak Bio; It is used in your cosmetic preparations to strengthen nails, hair and eyelashes. Perfect for repairing and nourishing dry, devitalized, split ends, brittle or frizzy hair, it is known to promote hair growth.
Advantages:
-Heats inflamed skin.
- fights fine lines and prevents premature graying.
-reduces acne and blemishes.
Moisturizes the skin.
- prevents stretch marks.
-Promotes hair growth
Uses:
• Apply 1 to 2 drops to the area and massage gently.
• Can be mixed with other vegetable and/or essential oils
Composition:
Ingredients: Ricinus communis (castor) oil.