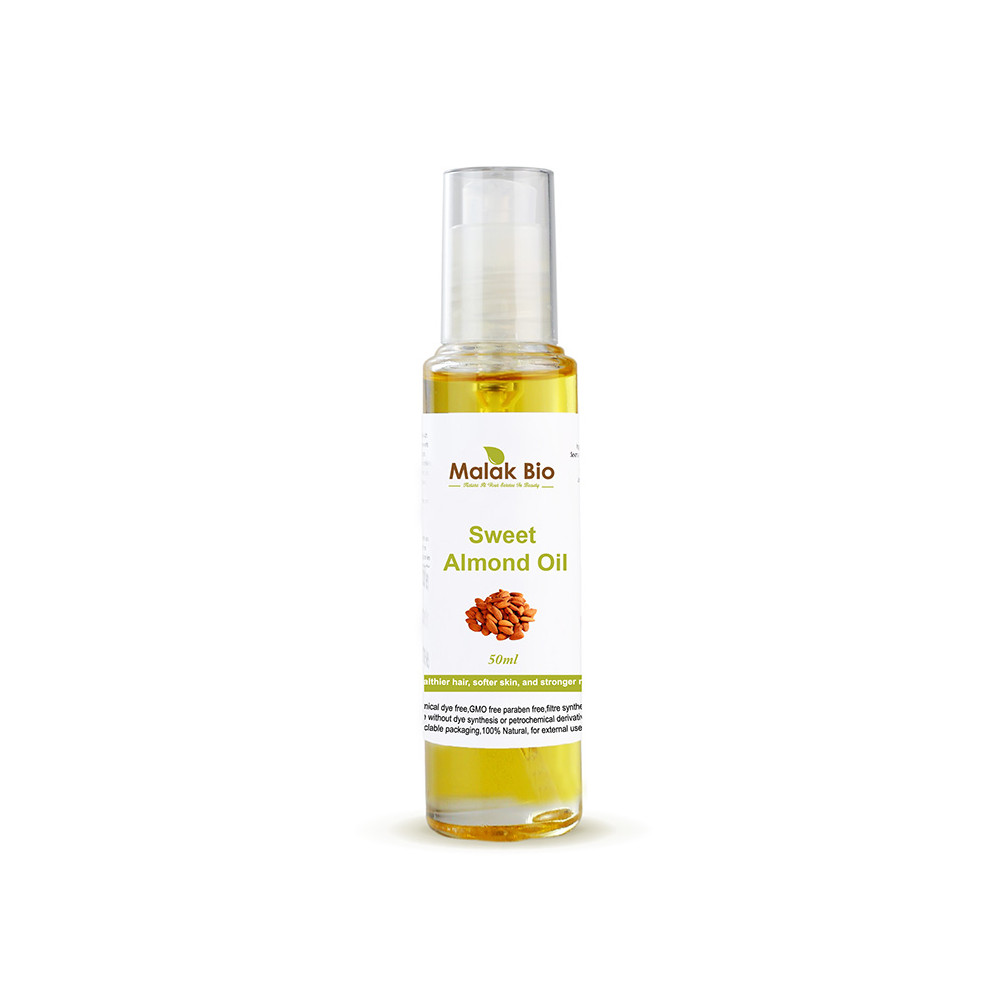  
Sweet Almond Oil pure 50ml
Sweet Almond Oil by Malak Bio , known for a long time, is widely used for its soothing and softening action on delicate and dry skin. It is used to prepare nourishing care for all skin types, especially tight and uncomfortable skin.
Benefits:
-Almond oil is rich in Vitamin E and antioxidants that can help your hair and skin.
- Keeps your skin cells healthy, protects your skin from UV damage, and helps your skin look smooth, soft, and free from fine lines.
-It helps your skin retain moisture and can heal chapped and irritated skin.
Uses:
•Apply 1 or 2 drops to the area and massage gently.
• May be mixed with other vegetable and/or essential oils.
Composition:
Ingredients: Prunus Amygdalus Dulcis (Sweet Almond) Oil.