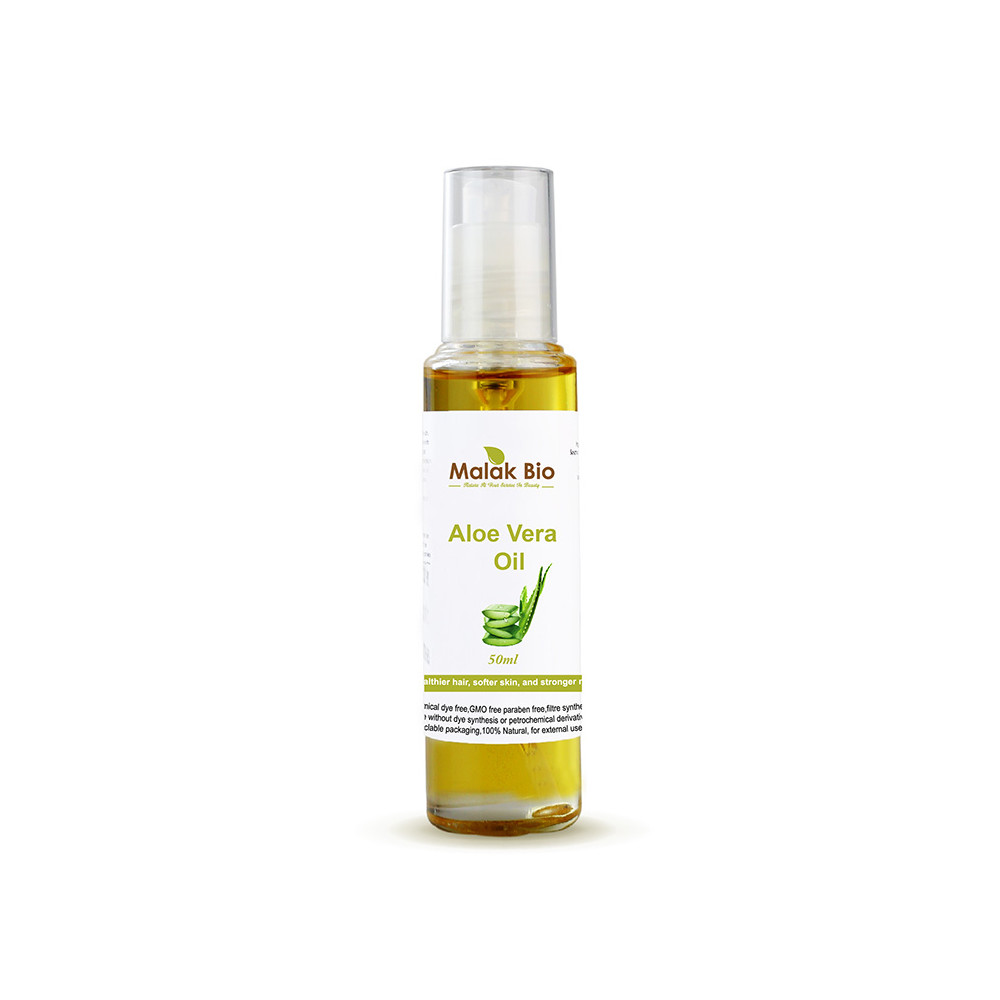  
Pure Aloe Vera oil 50ml
Aloe vera oil By Malak Bio Rich in vitamin A and E.Softener, it makes the skin more elastic and prevents its ageing. Illuminator, it revitalizes dry and dull skin. Promotes healing and regeneration of the skin and it nourishes the hair and improves its shine and suppleness.
Advantages:
-Soothes and regenerates the skin.
-Reduces the formation of scars.
-Reduces eczema, acne and psoriasis.
-Stimulates cell renewal.
-Prevents hair loss and strengthens hair.
Uses:
•Apply 1 to 2 drops to the area and massage gently.
•Can be mixed with other vegetable and/or essential oils
Composition:
Ingredients: Aloe Barbadensis leaf extract