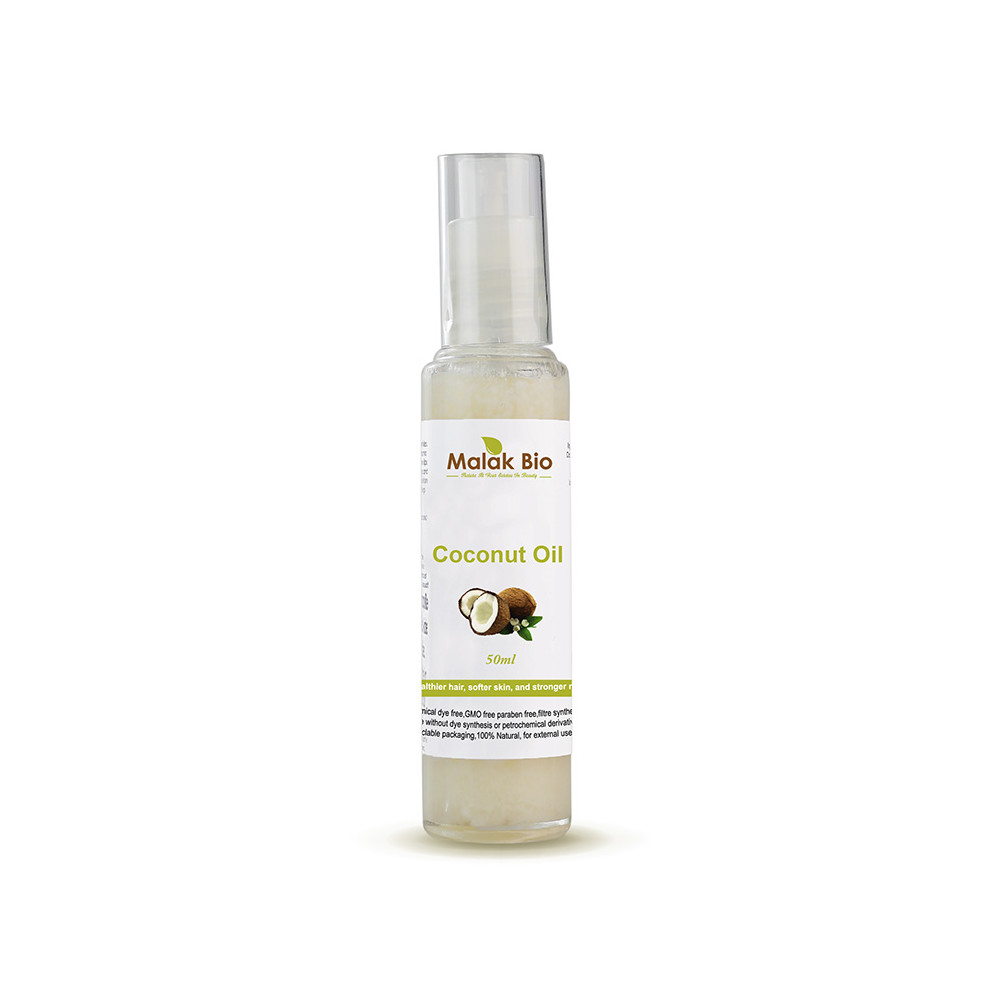  
Pure Coconut Oil 50ml
Organic Malak Coconut Oil Also called Coconut Butter, this oil is a popular ingredient for its protective, softening and emollient properties on the skin. Exotic and with a heavenly smell, it is also used to create hair care to give shine and vigor to the hair. She is also fabulous in the kitchen!
It is suitable for everyone, and particularly for dry and mature skin as well as dry, dull and frizzy hair.
Advantages:
- Moisturizes the skin.
-Prevents wrinkles.
- Treats psoriasis, dermatitis, eczema and other skin infections.
-Softens lips and cuticles.
- Dulls frizzy hair, adds moisture and shine to hair.
-Leg shaving aid
Uses:
-Apply 1 to 2 drops to the area and massage gently.
-Can be mixed with other vegetable and/or essential oils.
Composition:
Ingredients: 100% Cocos Nucifera (coconut) oil.