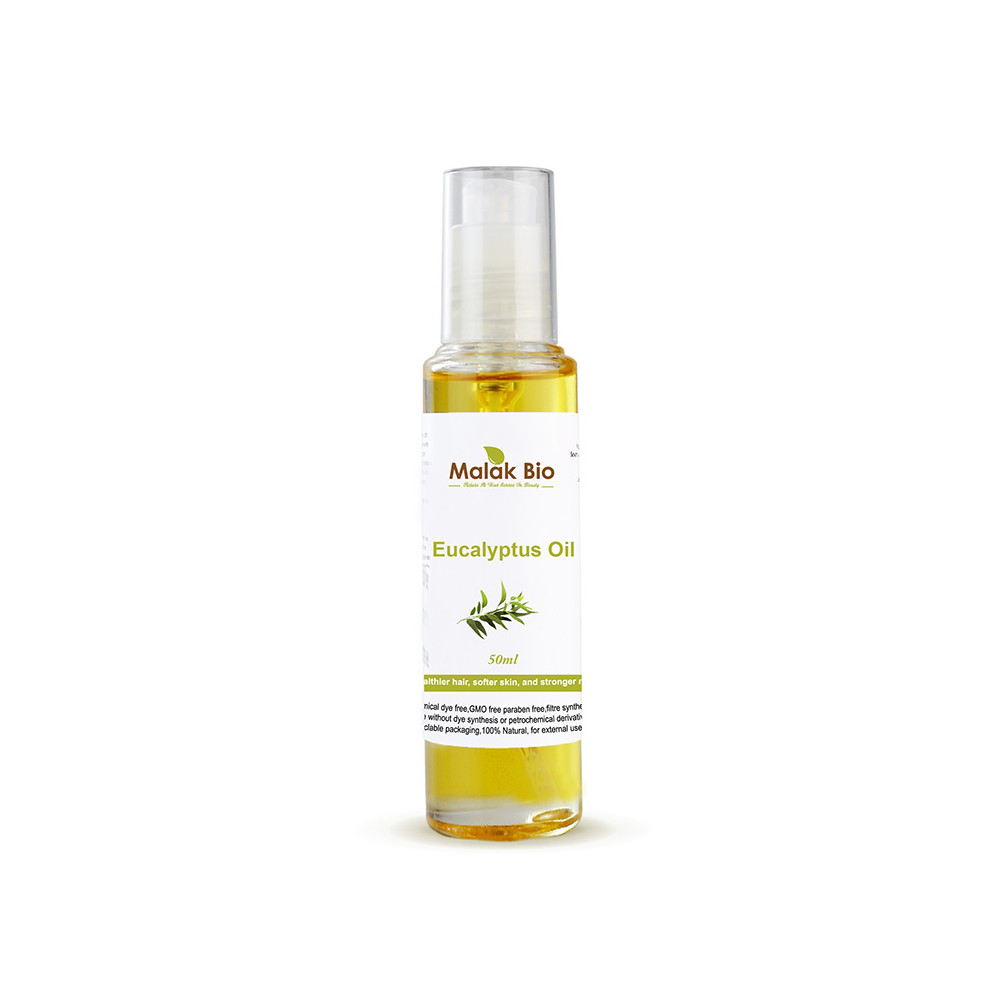  
Huile d'eucalyptus pure 50ml
 eucalyptus oil bv Malak bio  is used for body massage.
As a relaxing bath to mix with honey. Against dandruff and itchy scalp. Also suitable for dull hair. Mix with water in the humidifier on the radiator, it perfumes the baby's room. Also used in the bath.
Advantages:
-Antibacterial.
-hydrating
- Anti-inflammatory properties
- it has also been shown to treat eczema and acne breakouts, as well as to promote wound healing and pain relief for minor cuts and scrapes
Uses:
• Apply 1 to 2 drops to the area and massage gently.
• Can be mixed with other vegetable and/or essential oils
Composition:
Ingredients: Eucalyptus leaf oil globules.