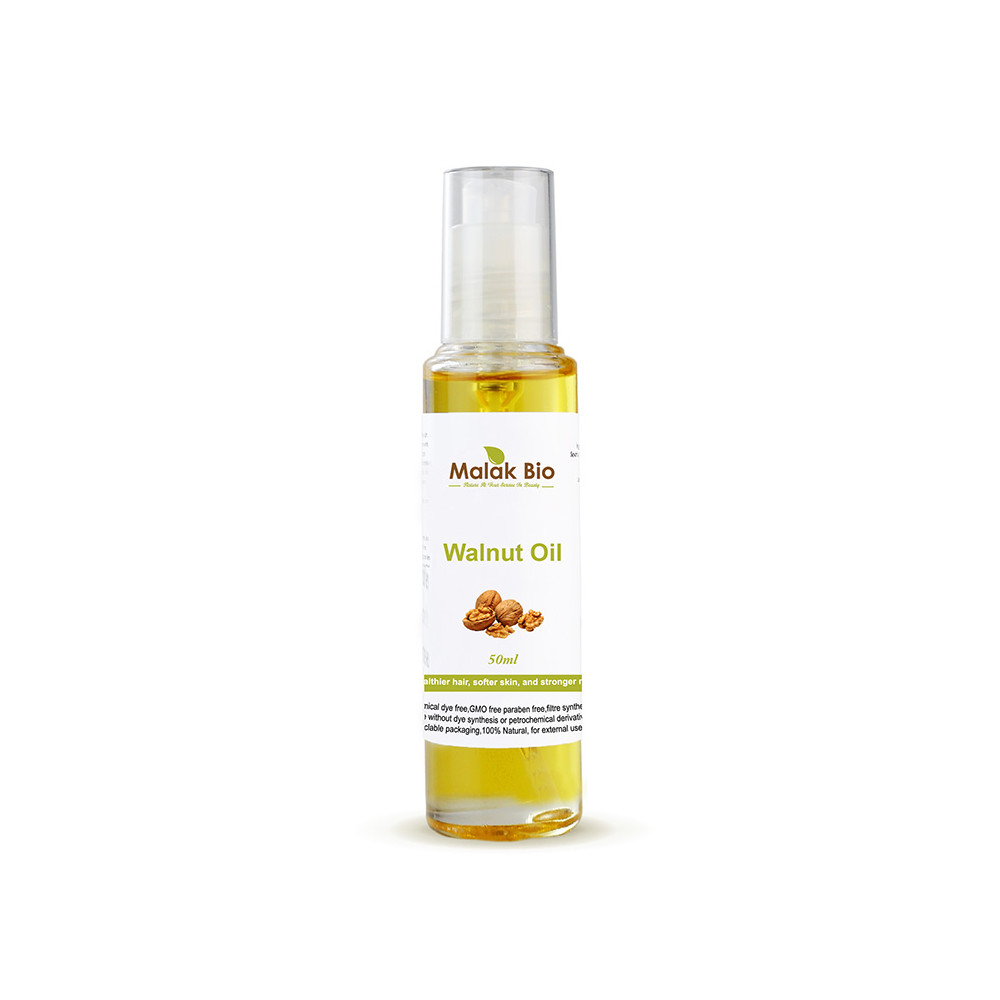  
Cosmetic Walnut Oil 50ml.
Organic  walnut oil by malak bio Rich in vitamins and proteins, nut oil does wonders for your skin. Along with eating nuts, using it in oil form also helps your skin. They are known to be high in fiber, omega-3s, protein, and other vital minerals.
Advantages:
-Fight against wrinkles
- Moisturizes the skin
- Hydrates and strengthens the surface of the skin, prevents water loss, defends against environmental stress, reduces the signs of aging and eliminates flaky and dehydrated skin.
Uses:
• Apply 1 to 2 drops to the area and massage gently
Composition:
Ingredients: Juglans Regia Seed Oil