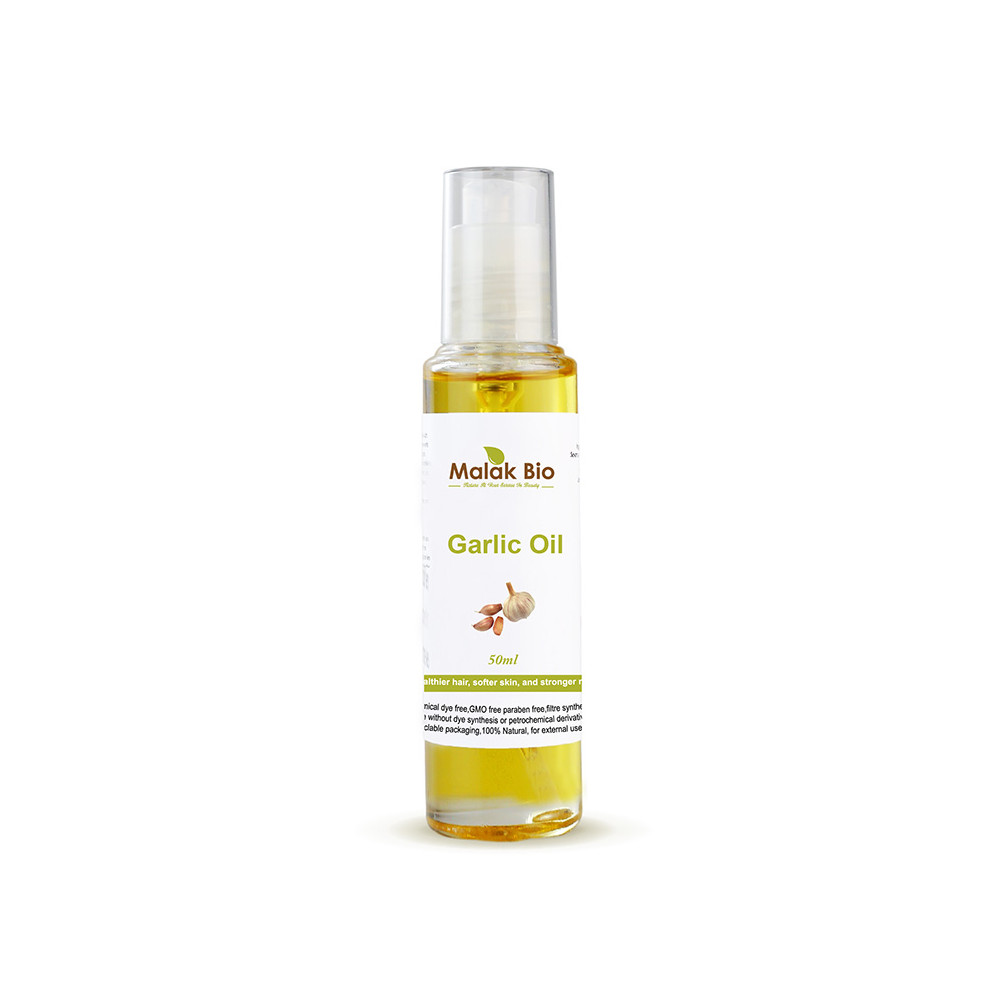  
Cosmetic Garlic Oil 50ml
Organic Malak garlic oil is a pure oil. Supplements nutritional stimulants for the physiological state, improves blood circulation in the body and the functioning of the respiratory and digestive systems.
Advantages:
-Conditions and infuses hair with added strength, shine and softness
-prevents hair loss
- stimulates the hair
-strengthens hair fibers
-repairs brittle, damaged and long hair
Uses:
Apply 1-2 drops to the area and massage gently
Composition:
Ingredients: Allium sativum bulb oil.