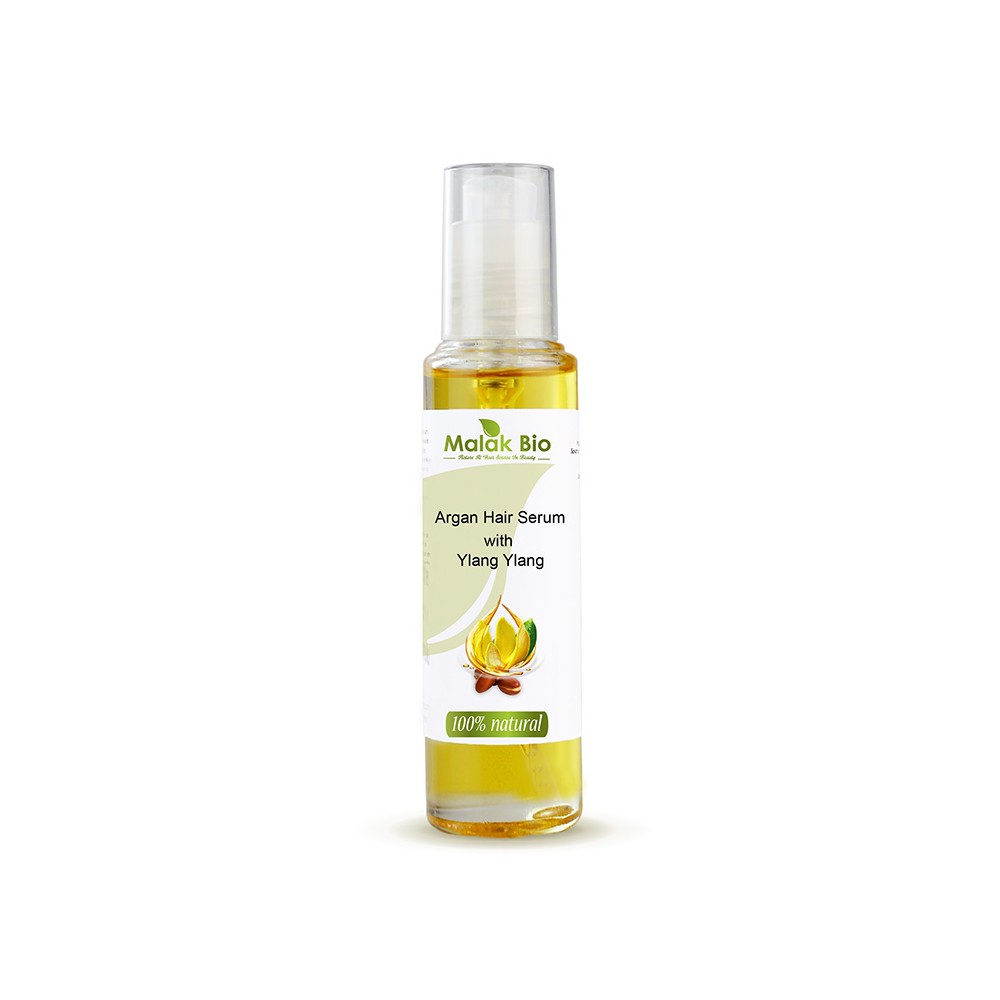  
Hair Serum with Ylang-Ylang
Argan serum by Malak Bio with its essential oil of Ylang-Ylang revitalizes devitalized hair. This oil with a powerful and voluptuous fragrance is known to act against stress and agitation and renowned as an aphrodisiac. It is used in hair care, to which it brings strength and exceptional shine.
Advantages:
-Moisturizes hair and gives it a natural shine
-Minimizes split ends
-Contains Argan Oil which is rich in powerfully conditioning antioxidants
Uses:
Apply 1-2 drops to area and massage gently.
Composition:
Argan Oil based on: Argan Oil.
Data sheet
Compositions

Organic Argan Oil