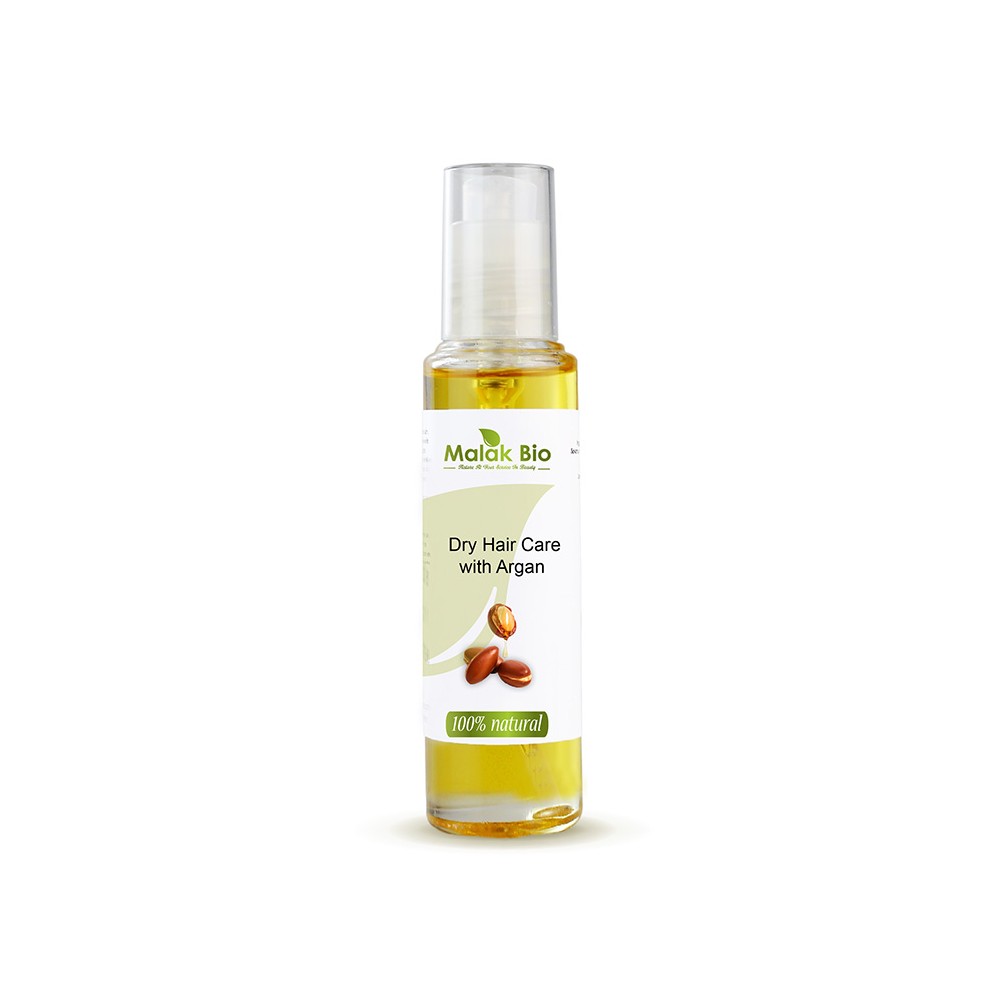  
Argan Dry Hair Care
 Argan Dry Hair Care by Malak Bio is a miracle product, both for the body and for the hair. It must be said that women have been using it for centuries as a treatment for curly hair and to moisturize their skin in a natural way. Today, this all-purpose vegetable oil is found everywhere, and especially as a shampoo for curly hair.
Advantages:
- Protects, soothes, strengthens and hydrates the scalp
-Reduces irritation and redness. Relieves itching for a real feeling of comfort.
Uses:
Warm the serum between your hands for 5 seconds. Apply to your hair, working from the ends up
to the middle of your strands.
Composition:
Argan Oil based on: Argan Oil.
Data sheet
Compositions

Organic Argan Oil