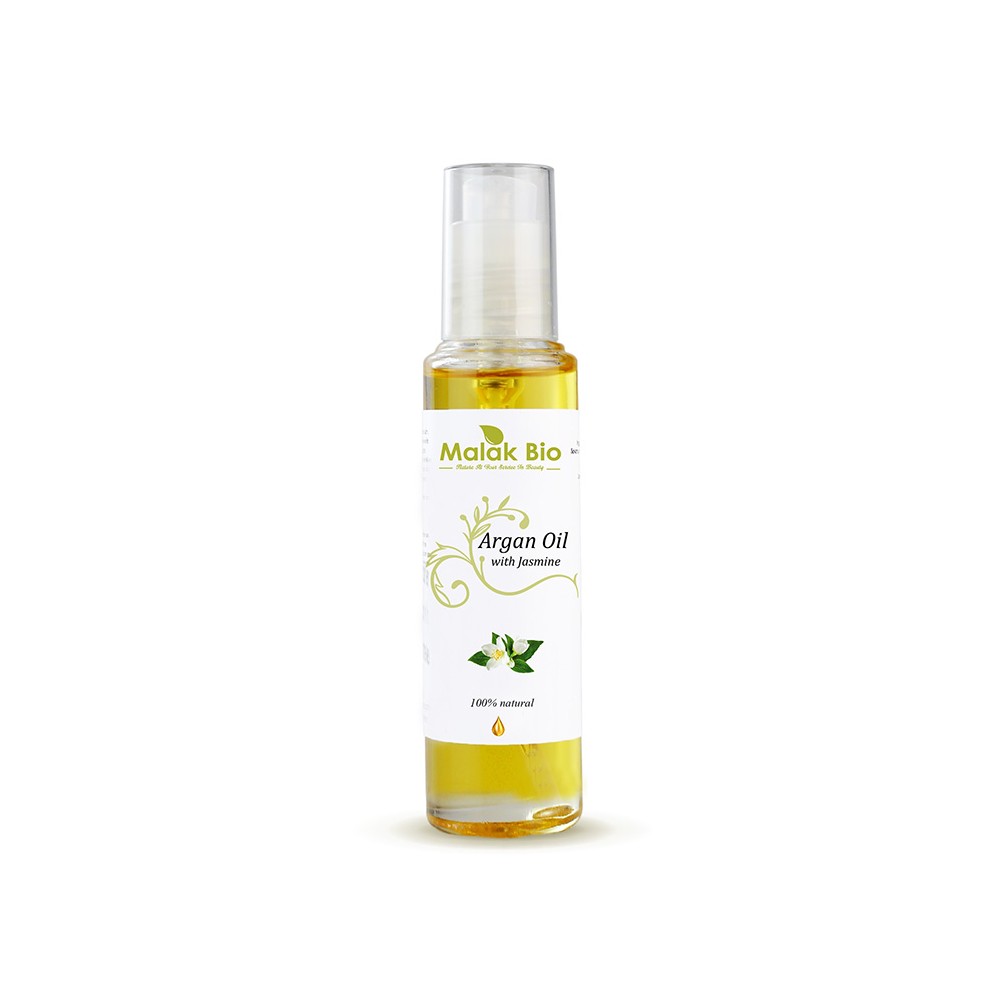  
Argan oil with Jasmin
 Cosmetic Argan Oil by Malak bio comes from the organic cultivation of argan trees in the South West region of Morocco. Deodorized and lightly scented with jasmine, argan oil is a true gift of nature. Nourishing, moisturizing and regenerating, it is the ideal treatment for your face, body and hair.
Advantages:
• Hydrates skin, lips and cuticles.
• Repairs damaged cells.
• Fights fine lines and wrinkles.
• Reduces acne and blemishes.
• Fades dark spots and acne scars.
• Prevents the appearance of stretch marks.
• Softens hair and skin.
• Repairs weak nails.
• perfumed the body
Uses:
• Apply 1-2 drops to the area and massage gently.
Composition:
Flavoured Argan Oil.