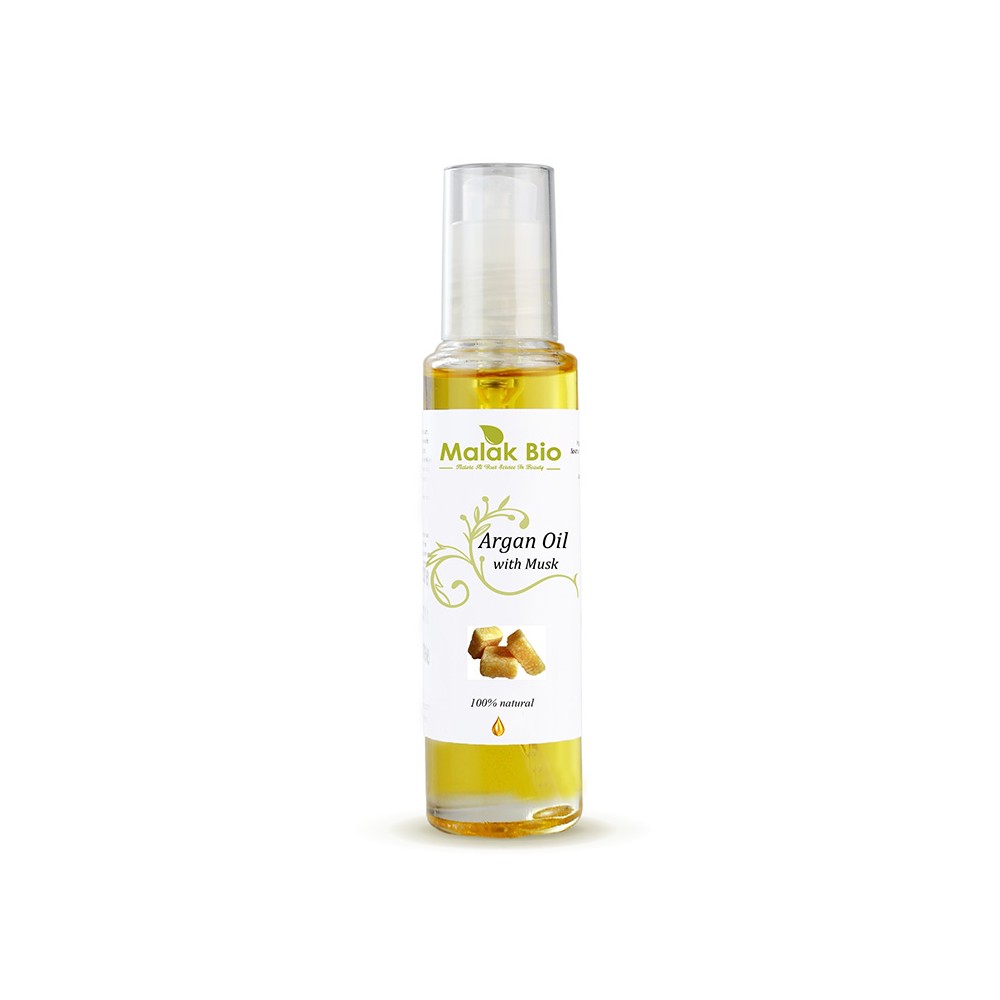  
Argan Oil With Musk
Argan oil with musk is a type of massage oil that contains musk, an aromatic fragrance note that has a warm and musky scent often used in perfumes and cosmetics. It is designed to be used during massage therapy to help provide a relaxing and sensual experience.
Advantages:
- Provide a luxurious and long-lasting fragrance that can help to keep skin soft and supple.
- Protect the skin from damage caused by free radicals.
- Create a calming and relaxing atmosphere, making argan oil with musk a popular choice for massage therapy.
- Soothe skin irritation and reduce redness.
Uses:
To use argan oil with musk, simply pour a small amount onto the palm of your hand and gently massage onto clean, dry skin until fully absorbed. It can be used daily, or as needed, to maintain healthy and hydrated skin.
Compositions:
Argan Oil With Musk based on: Argania Spinosa kernel Oil, Fragrance (Musk).
Data sheet
Compositions

Organic Argan Oil