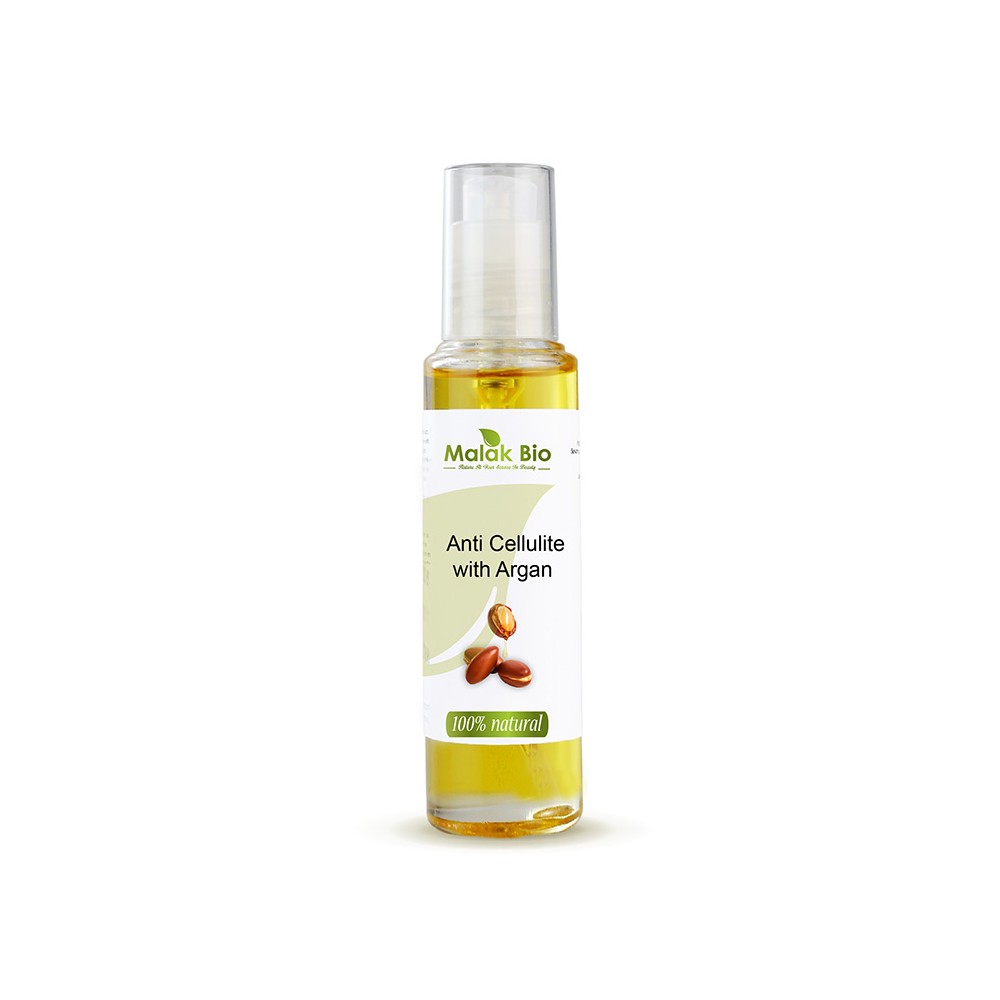  
Anti Cellulite with Argan Oil
Anti-cellulite by Malak bio, This product is great for skin care affected by cellulite and fat deposits, Used regularly for all skin types.
Advantages :
can improve the appearance of the skin and reduce the appearance of cellulite. Massaging slimming oil into the skin can help to improve circulation, which can reduce fluid retention and promote the elimination of toxins from the body.
Some ingredients in slimming oils, such as ginger or turmeric, have anti-inflammatory properties that may help to reduce inflammation in the body.
Slimming oils contain ingredients such as lavender or chamomile, which have a calming and relaxing effect on the body. Using slimming oil as part of a massage or relaxation routine can help to reduce stress and promote a sense of well-being.
Uses:
Massage the affected parts with this anti cellulite oil from MALAK BIO and it will make greasy cells disappear fast.
Composition:
Organic Argan oil, Sesame oil, coconut oil, corn oil, olive oil, aloe vera oil, prickly pear seeds oil , Rosemary essential oil, lavender essential oil vitamin E.