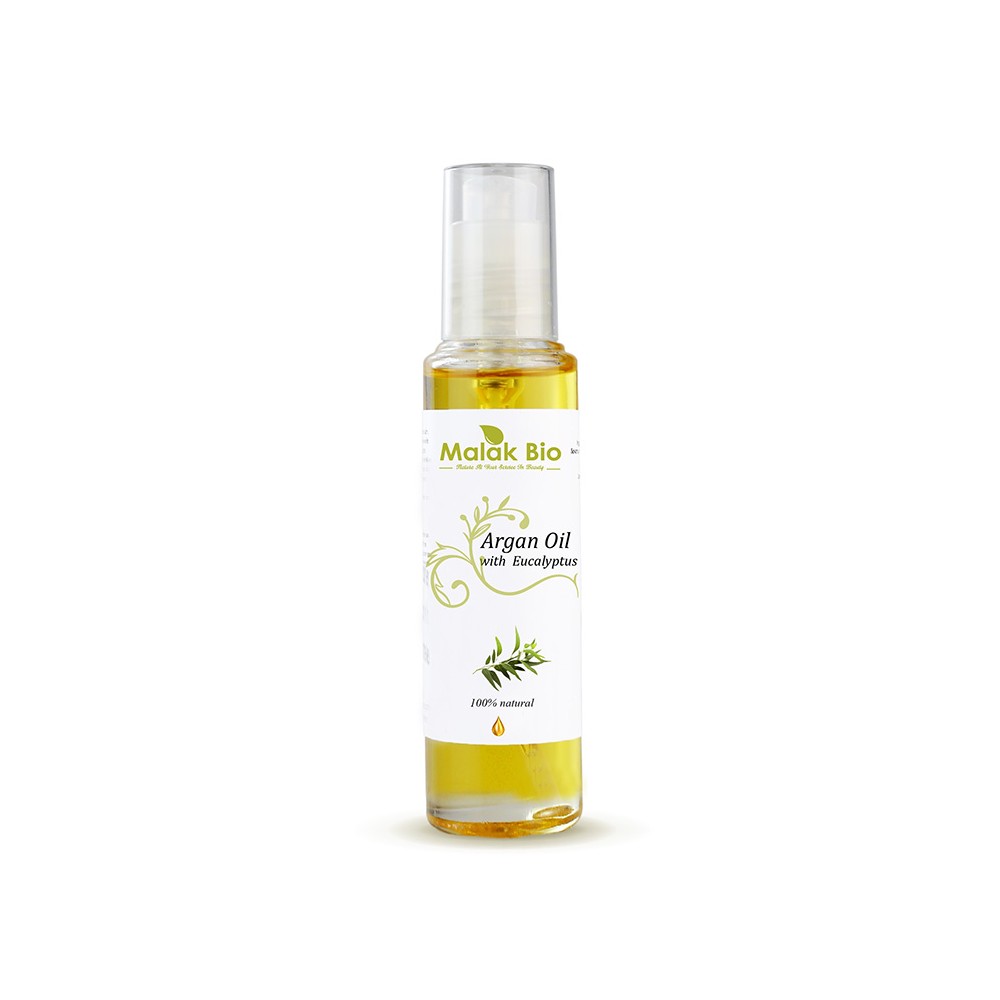  
Argan oil with Eucalyptus
Argan oil with eucalyptus by Malak Bio, a regenerating oil for hair, nail and skin care. This moisturizing, nourishing and protective oil prevents aging thanks to its antioxidant properties. Rich in fatty acids and vitamin E, it deeply nourishes and can be used on the hair or body. Give your skin and hair the care they deserve with this oil for natural beauty.
Advantages :
• Moisturizes skin, lips and cuticles.
• Repair damaged cells.
• Fight against fine lines and wrinkles.
• Reduces acne and blemishes.
• Blurs brown spots and acne scars.
• Prevents the appearance of stretch marks.
• Softens the hair and the skin.
• Repair fragile nails.
• scented the body
Uses:
• Apply 1 to 2 drops on the area and massage gently.
Composition :
Argan Oil based on: Argan oil.
Data sheet
Compositions

Organic Argan Oil