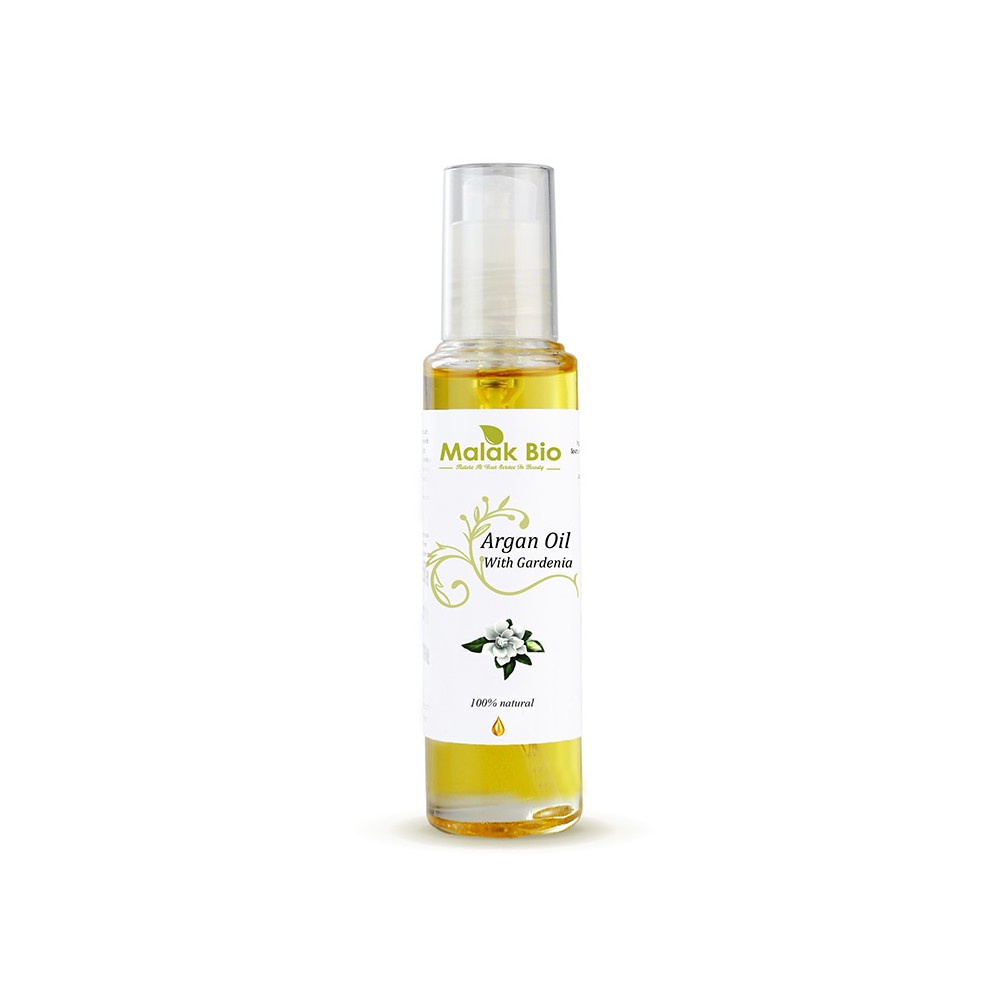  
Argan oil with Gardenia
Cosmetic Argan Oil by Malak Bio. Deodorized and lightly scented with Gardenia, argan oil is a true gift of nature. Nourishing, moisturizing and regenerating, it is the ideal treatment for your face, body and hair.
Advantages :
• Moisturizes skin, lips and cuticles.
• Repair damaged cells.
• Fight against fine lines and wrinkles.
• Reduces acne and blemishes.
• Blurs brown spots and acne scars.
• Prevents the appearance of stretch marks.
• Softens the hair and the skin.
• Repair fragile nails.
• scented the body
Uses:
• Apply 1 to 2 drops on the area and massage gently.
Composition :
Argan Oil based on: Argan oil.
Data sheet
Compositions

Organic Argan Oil