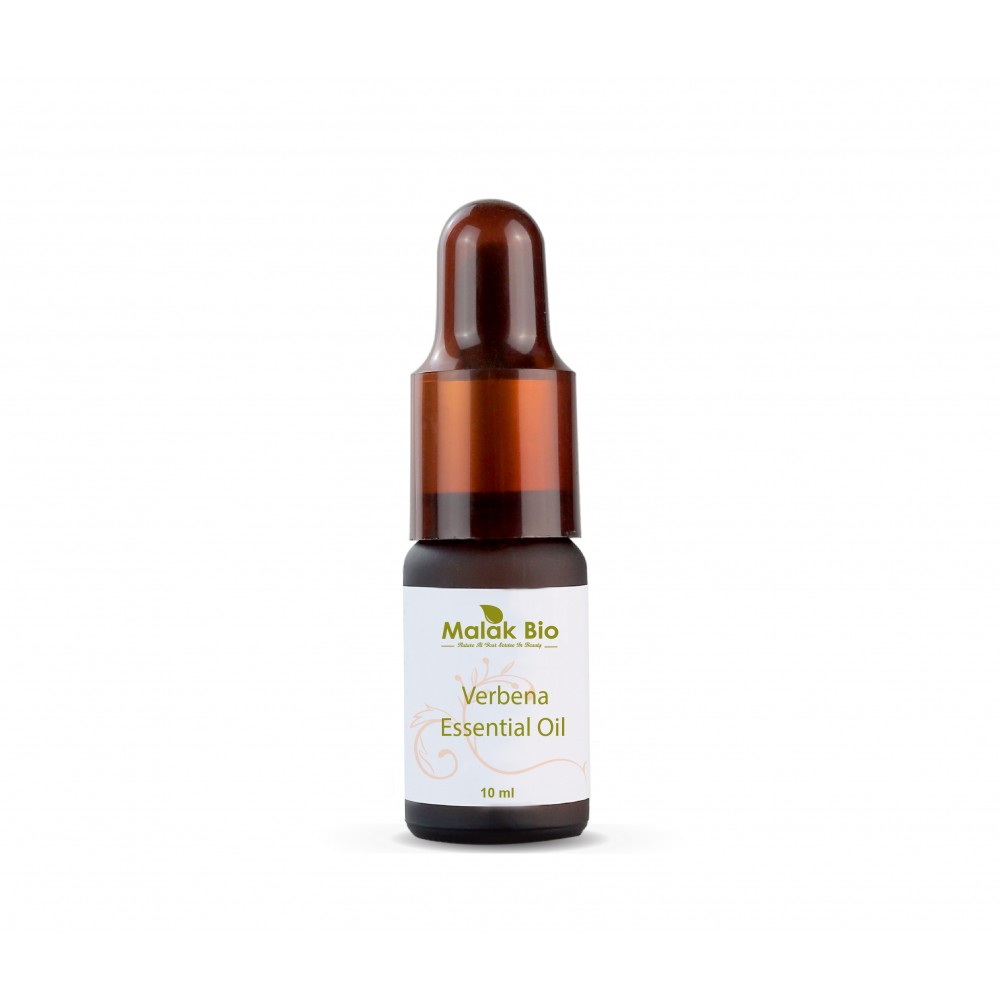  
Verbena essential Oil
Verbena essential oil by Malak Bio reveals a sweet and lemony scent. It is widely known as a support in case of low morale, stress and sleep disorders. Lemongrass essential oil is also very popular in psycho-energetic olfactotherapy: it helps to control fears and free oneself from mental fixations. It also invites us to extricate ourselves from tendencies to stagnation and to question ourselves.
Advantages:
- It is used to tone skin and clean pores.
- It is helpful for greasy hair and acne.
- It is used to smoothen, tighten and rejuvenate skin.
Uses:
-Use on targeted areas with fingertips or cotton swab
Composition:
Based on: 100% Verbena essential oil