Private Label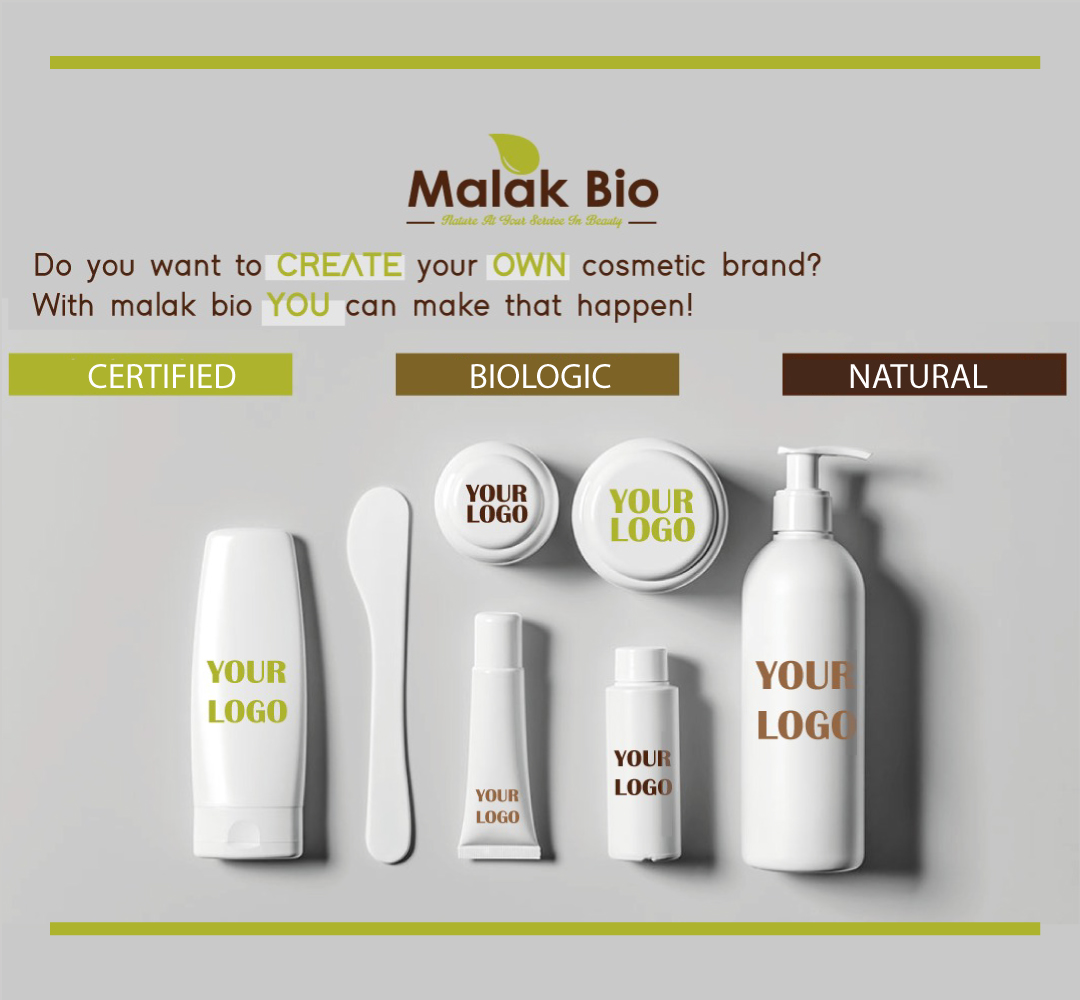 The principle of private label is to manufacture cosmetic products intended to be marketed under a private label, whether it is whether brand or own brand.
The private label solution in cosmetics is ideal for companies that do not have the equipment and know-how necessary for production.
MALAK BIO is a cosmetics subcontractor who works in private label to offer you products of excellence (premium quality ) in a simple, flexible and fast way. If necessary, our team of experts intervenes to adapt the chosen formulation to specific criteria.
For 12 years, we have made our library of cosmetic formulas available in care and well-being products for brands, hotels, health centers or large groups.
If you do not have the internal resources to develop your cosmetic products from A to Z (manufacturing, packaging and …), it is the ideal solution for simple and fast production, in compliance with standards.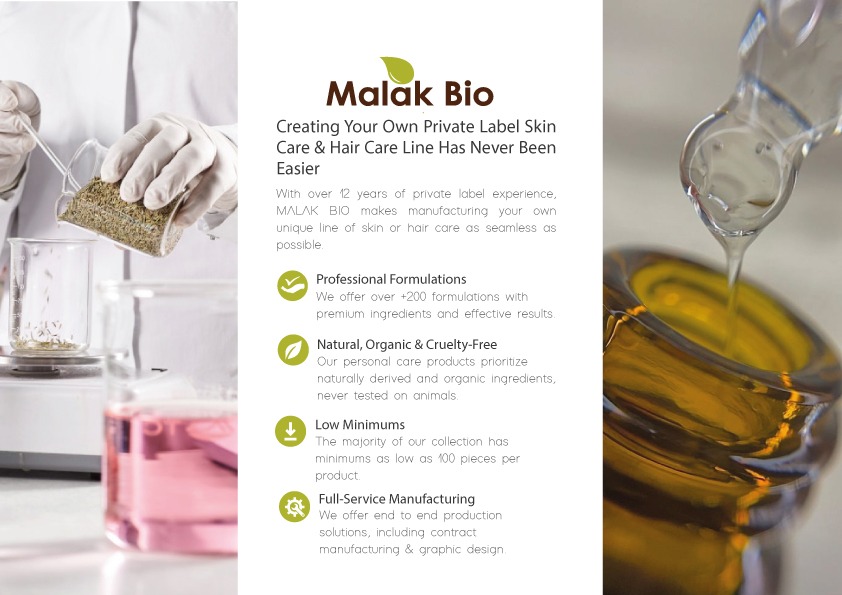 Basically
Bulk: a gesture for nature!
As part of its environmental approach, MALK BIO offers a wide selection of products for zero waste shopping.
Are you a trader, importer, reseller, manager of a beauty center or a SPA, and you are looking for a reliable supplier of bulk cosmetic products?
Wholesale and semi-wholesale, bulk cosmetics
By opting for bulk cosmetics manufacturing, you can order all of our skincare and beauty products in liters or kilograms depending on your needs.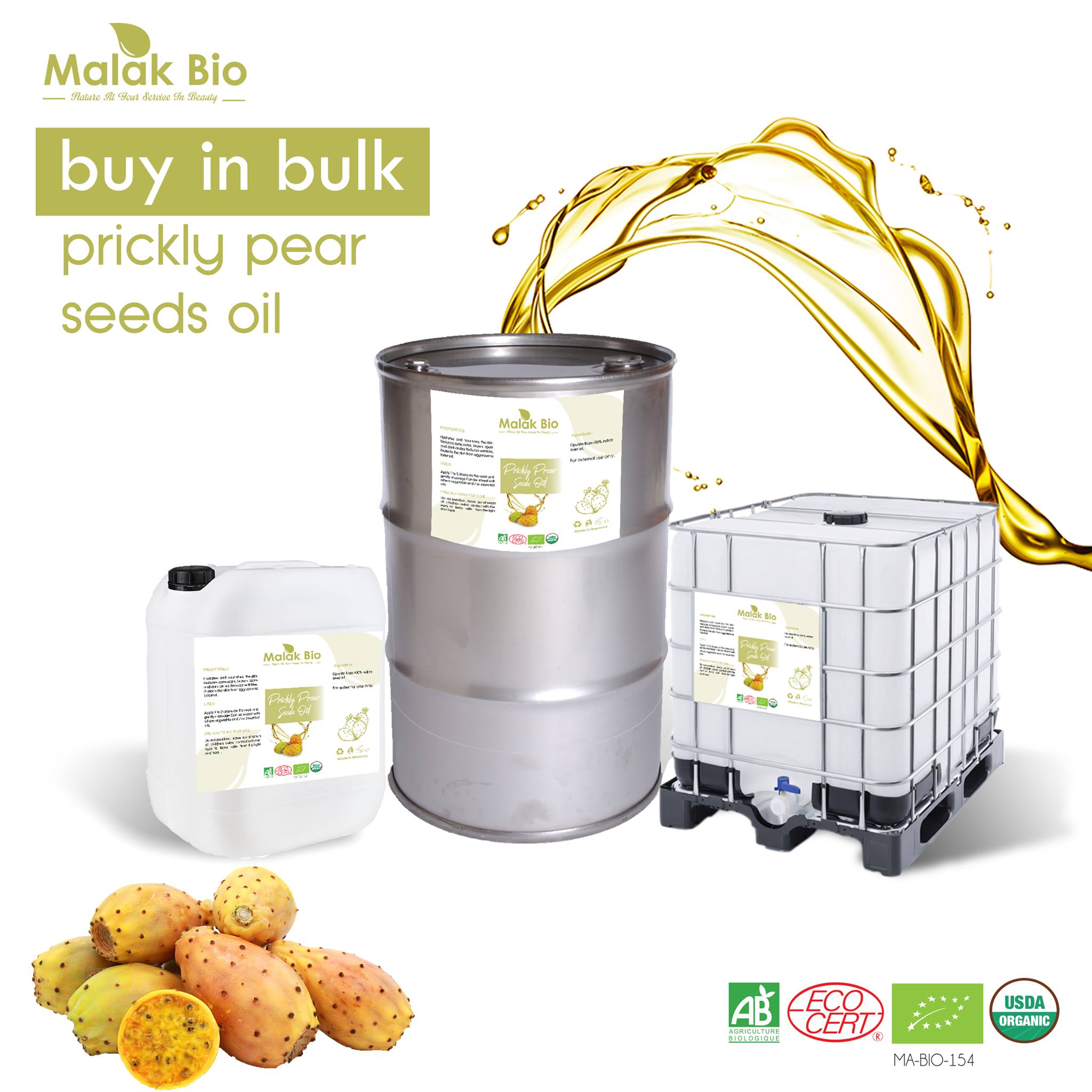 A cheaper and greener solution
Buying skincare products in bulk also saves money. By removing the price of packaging, a marketing campaign and choosing the quantity, the price drops considerably, by 10% on average. Enough to have a beauty and care routine at a lower cost and zero waste!
Discover all our bulk liquid cosmetic products (soaps, shampoos, shower gels), our bulk liquid cleaning products (dishwashing liquid, detergent, degreaser, cleaner, ... and many more others!) as well as our bulk powders. wholesale.
Packaging
you can choose from many bottles in different shapes, sizes and materials that we offer or you can send us the packaging design you want and we will take care of the rest. If you want liquid products, you choose the one that best suits your needs.
Often the type of product you order dictates the type of bottles you should use.
Various bottles can be very small in size, ranging from an ounce less to very large bottles.