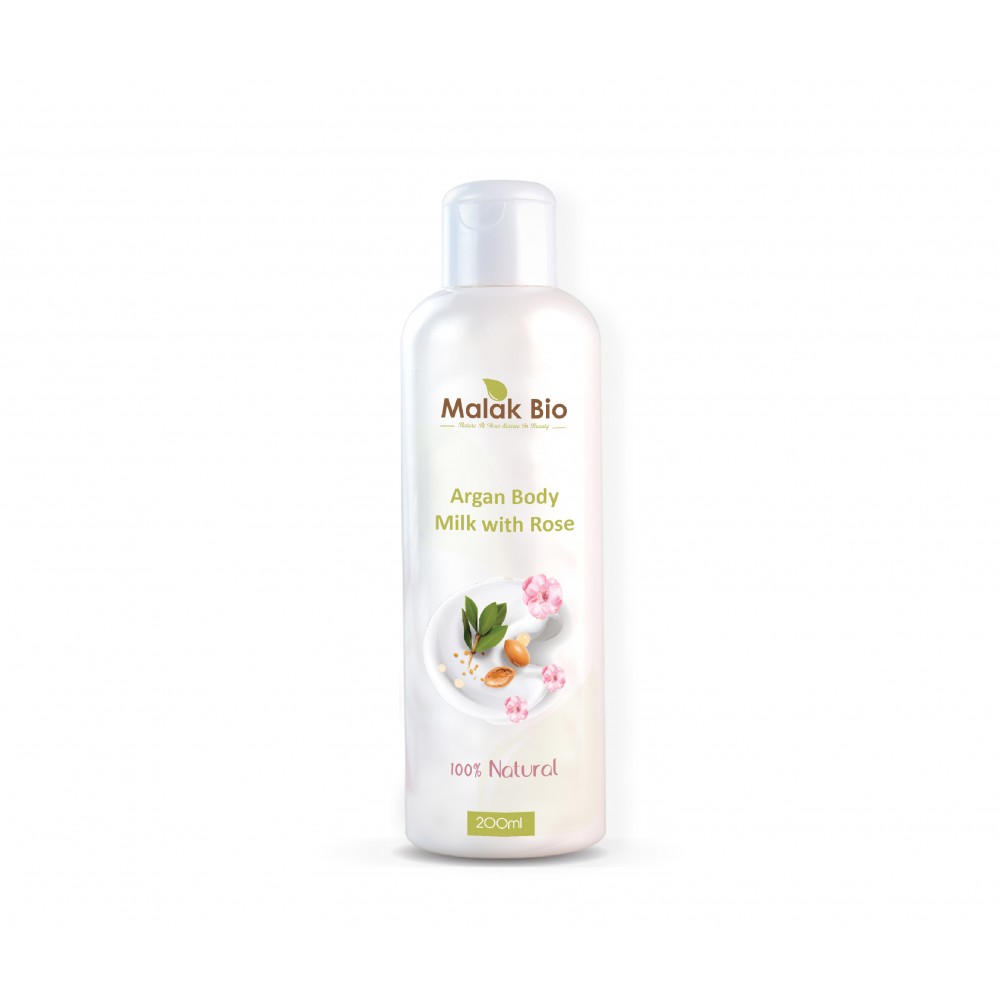  
Argan Body Milk with Rose
Argan Body Milk with Rose is a luxurious body lotion that combines the nourishing properties of argan oil with the delicate scent of rose. Argan oil is a natural oil that is extracted from the kernels of the argan tree, which is native to Morocco. It is rich in antioxidants, vitamins, and essential fatty acids that can help to nourish and protect the skin. Rose oil, on the other hand, is known for its ability to soothe and hydrate the skin, making it an ideal ingredient for body lotions.
Benefits:
- Hydrate dry and dehydrated skin, leaving it feeling soft and supple.
- Nourish the skin and promote a healthy, glowing complexion.
- Soothe and calm irritated or sensitive skin.
Uses:
Take a small amount of body milk in your palm (the amount will depend on the area you are applying it to).
Massage the body milk into your skin, using circular motions to help it absorb.
Compositions:
Body Lotion based on: Organic argan oil, rose oil, organic prickly pear oil, Rosemary oil, chamomile oil,shea butter and vitamin E.
Data sheet
Compositions

Organic Argan Oil