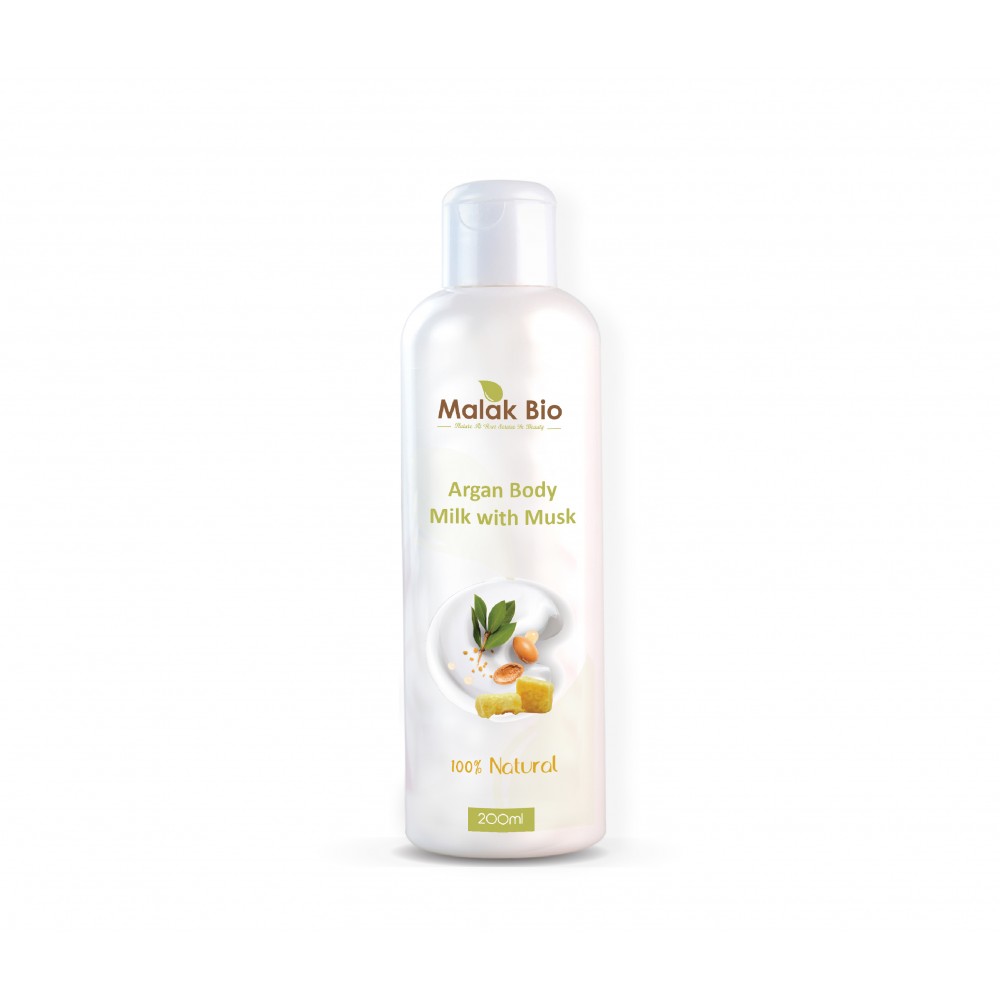  
Body Milk with Argan Oil and Musk
Argan Oil & Musk Body Lotion can be used all over the body, including hands, feet and elbows, to provide long-lasting moisture and hydration. It can also help soothe dry, rough skin, leaving it soft and smooth.
Avantages:
- Hydrate and nourish the skin.
- Protect the skin from free radicals, which can cause premature aging.
- Calm and soothe your skin, reducing redness and irritation.
- Provide a mood-boosting effect and help you feel more confident and refreshed throughout the day.
- Help to improve the health and appearance of your skin.
Les usages:
Take a small amount of the body milk with argan oil and musk on your hand. A little goes a long way, so start with a small amount and add more if needed. Apply the body milk to the desired area, such as your arms, legs, or torso.
Gently massage it into your skin using circular motions until fully absorbed.
Composition:
Body Lotion based on: organic argan oil, Musk, organic prickly pear oil, Rosemary oil, chamomile oil,shea butter and vitamin E.