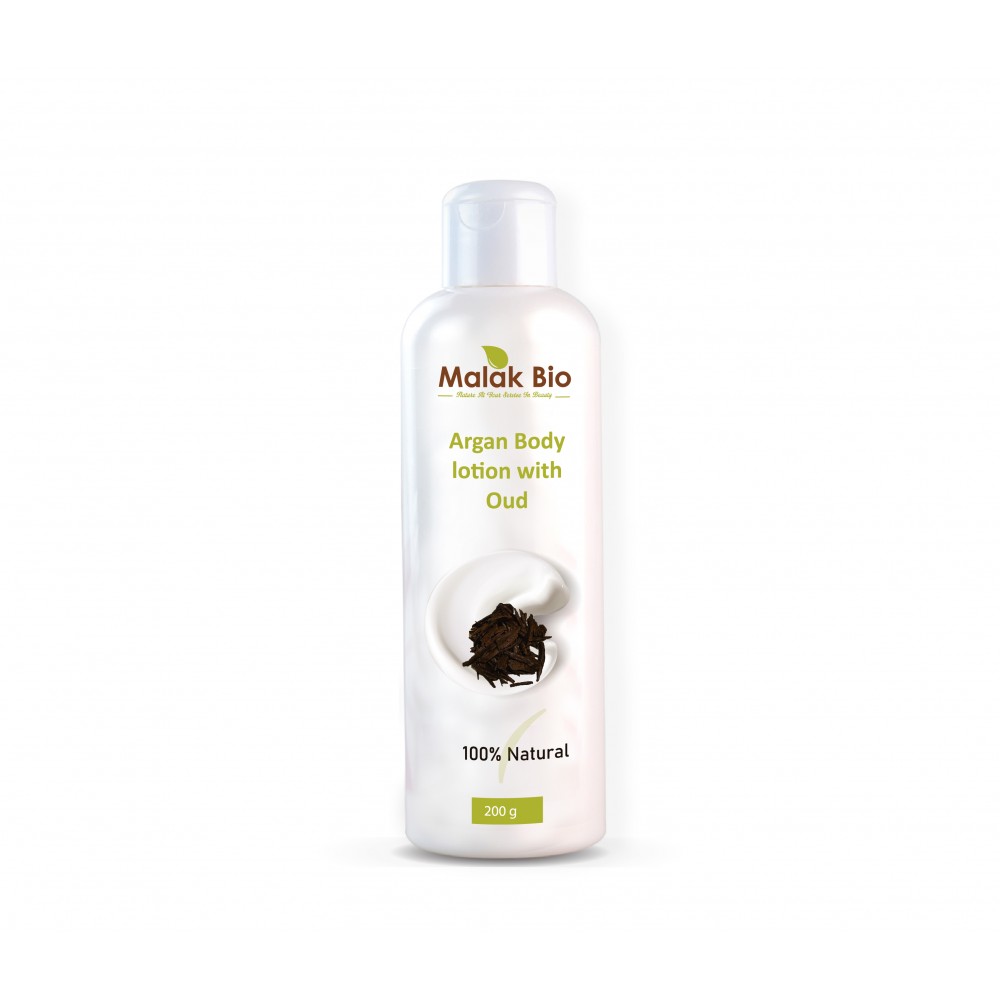  
Body Lotion with Oud
Body Lotion by Malak Bio , This unique blend of high quality ingredients provides nourishing hydration throughout the day. Infused with Oud Oils and Shea Butter, it will hydrate your skin for 24 hours - leaving you with soft, smooth and fragrant skin.
Advantages:
Moisturizes and nourishes the skin.
Uses:
 Apply the cream all over the body. Massage gently until the product is absorbed.
Composition:
Body Lotion based on: Coconut oil, Rosemary oil, chamomile oil,shea butter and vitamin E.