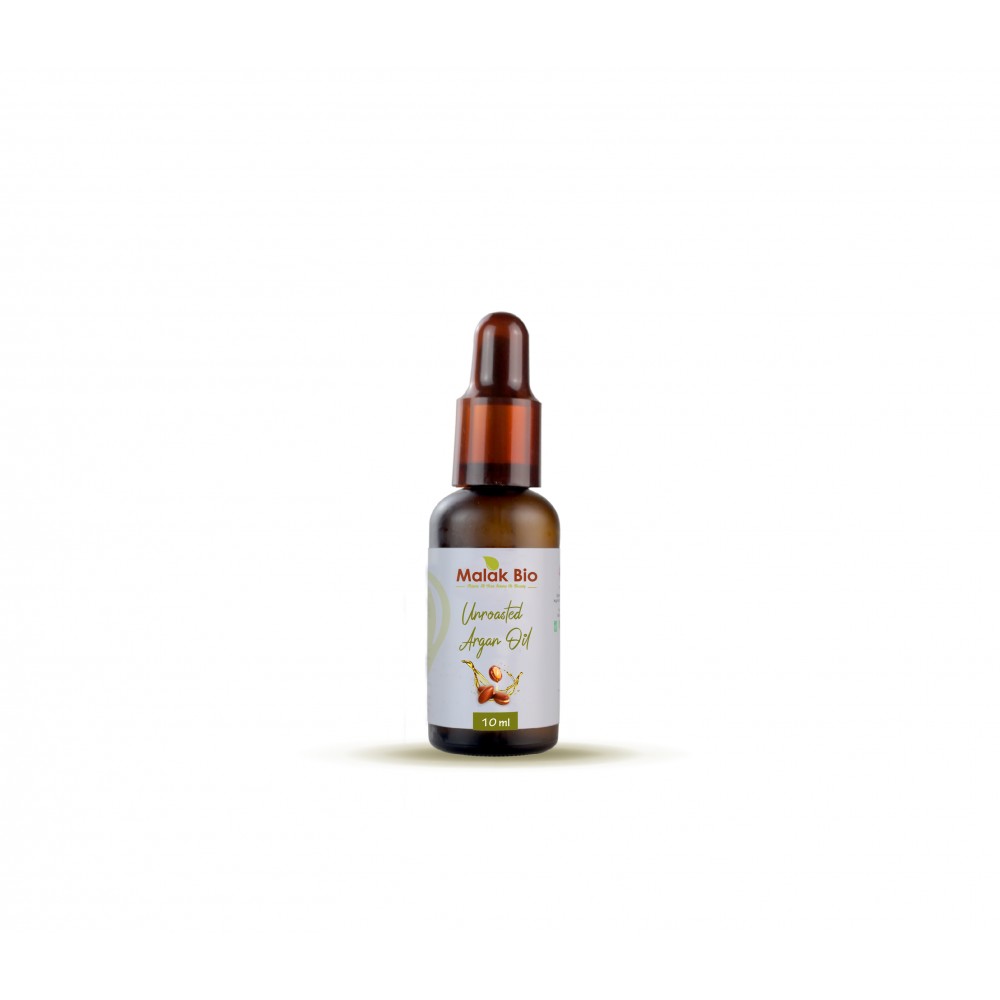  
Pure cosmetic argan oil 10ml
Argan oil from Malak organic, is a vegetable oil produced from argan kernels in a unique production in Morocco, 100% pure and natural argan oil is today one of the products of the most fashionable beauty.
Benefits:
- Improvement and hydration of the skin.
- Reduce acne.
- Helps reduce the appearance of stretch marks.
- Anti-inflammatory and premature aging.
- Reactivate hair follicles for healthy hair growth.
Uses:
Argan oil used for your skin and hair routine.
How to use argan oil on your face?
After washing your face, apply 2 or 3 drops in your hands and massage the oil into your skin, and you can also mix argan oil with your masks and creams.
How to use argan oil on your hair?
Apply 3 or 5 drops in your hair before shower and massage the oil into your hair, and you can use argan oil after shower as a serum, you can also mix with your masks or with other oils .
Composition:
100% Organic Argan Oil.