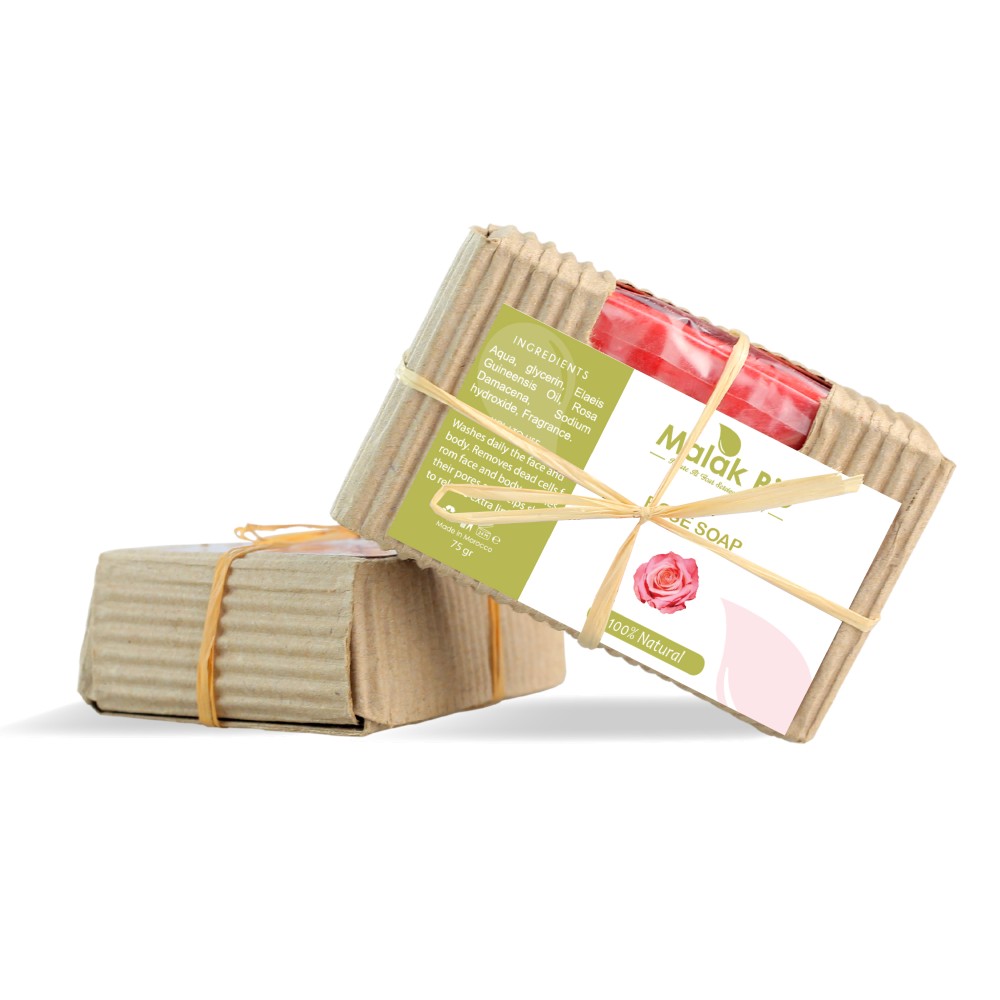  
Natural hard soap with rose
Natural hard soap with rose is a type of soap that is made using natural ingredients, including rose petals or rose essential oil, to infuse the soap with the fragrance and potential skin benefits of roses.
Advantages:
Aromatic Pleasure: The natural fragrance of roses provides a soothing and pleasant scent that can enhance your bathing experience and uplift your mood.
Moisturizing: Many natural soap bases contain moisturizing ingredients like shea butter or glycerin, which can help keep your skin hydrated and soft.
Antioxidant Properties: Rose petals are rich in antioxidants, such as vitamin C, which can help protect the skin from oxidative stress and premature aging.
Anti-Inflammatory: Rose petals also have anti-inflammatory properties that may help soothe irritated or sensitive skin.
Aromatherapy: The scent of roses is often associated with relaxation and stress relief, making rose-infused soap a great choice for a calming bath.
Uses:
Use rose-infused soap as a regular cleanser for your face and body. It helps remove dirt, excess oil, and impurities, leaving your skin clean and refreshed.
Compositions:
Hard soap based on: rose.