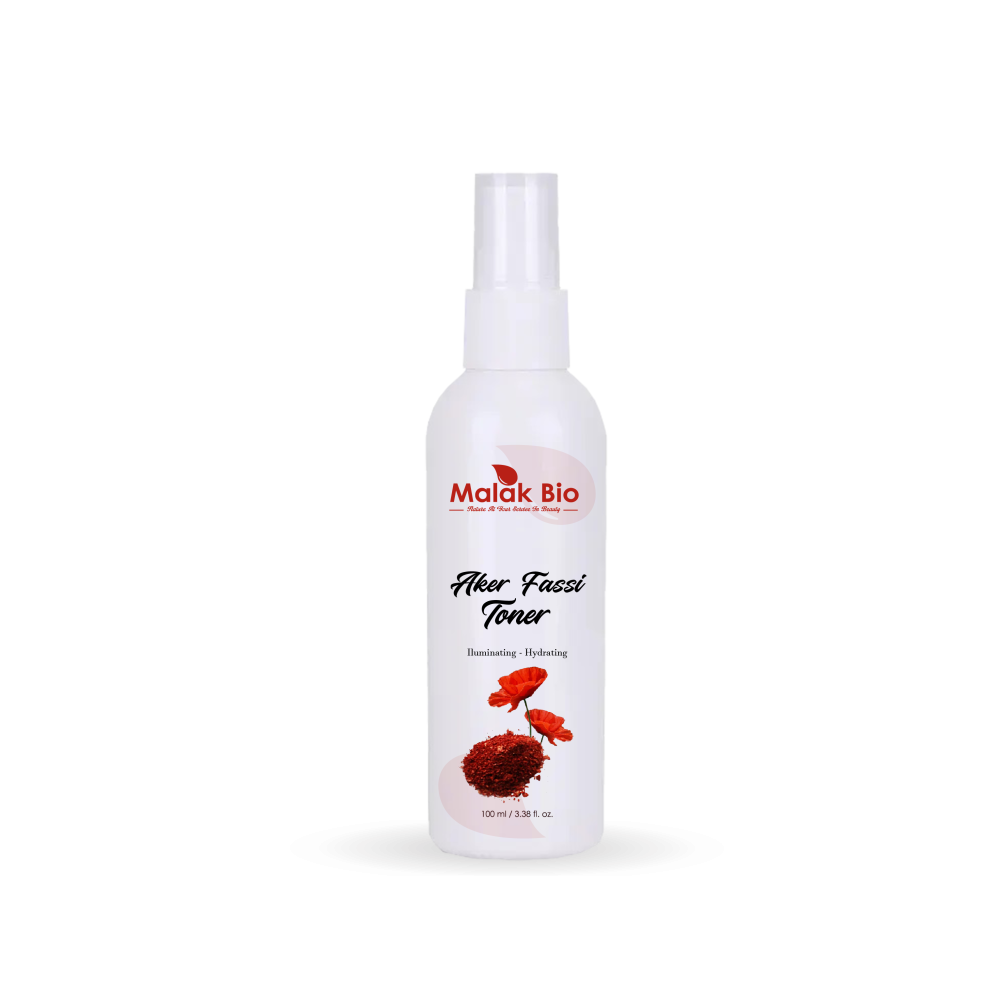  
Glowing Toner With Rose Water And Aker Fassi
Certified Organic Hydrating Rose Water With Moroccan Aker Fassi Powder Spray 100ml, Refreshing Facial Mist for Glowing Skin, No Dyes or Alcohol, Vegan & Cruelty Free By Malak Bio.
Benefits:
- Rose water is an excellent after-sun care.
- Helps soothe skin irritation.
- Reduces skin redness.
- Helps prevent and treats infections.
- Contains antioxidants.
- Has anti-aging properties.
Uses:
Spray directly on your skin/scal, Let it dry.
Compositions:
Toner based on: Rose water, and Aker Fassi