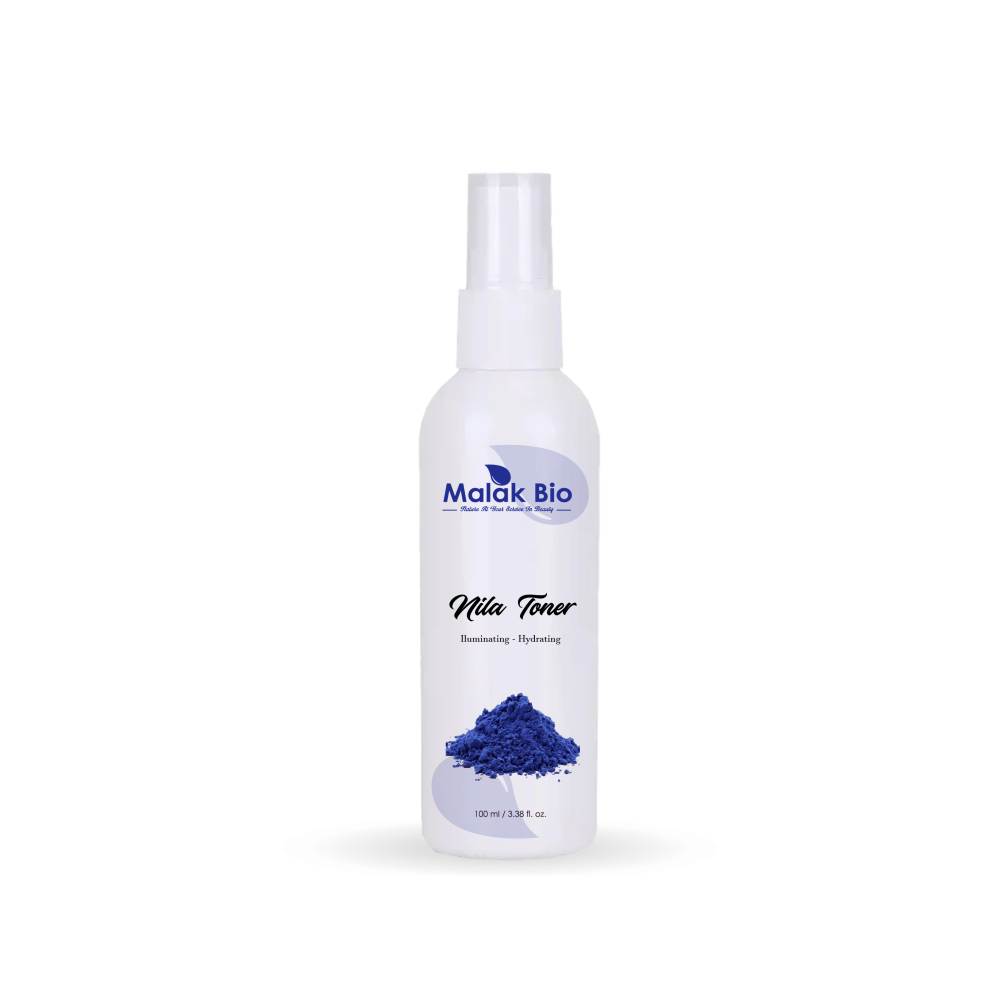  
Brightening Rose Water With Blue Nila Toner
Brightening Rose Water With Blue Nila Toner is a natural skincare product that combines the benefits of rose water and blue Nila extract for brightening and refreshing the skin.
Benefits:
- Rose water is an excellent after-sun care.
- Helps soothe skin irritation. 
- Reduces skin redness.
- Helps prevent and treats infections. 
- Contains antioxidants.
- Has anti-aging properties. 
Uses:
Spray directly on your skin/scal, Let it dry.
Compositions:
Toner based on: Rose water, and Nila.