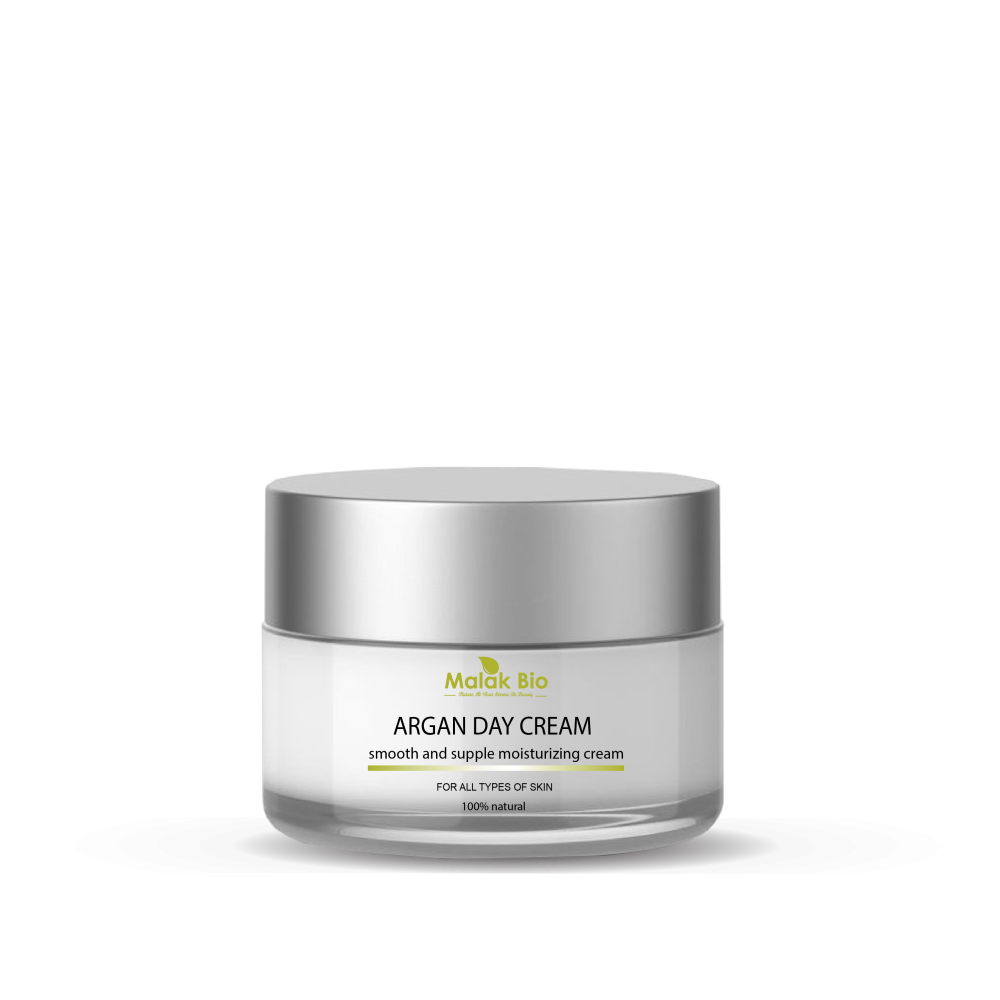  
Day Cream With Argan Oil
The moisturizing and nourishing Day Cream with Argan Oil by Malak Bio takes care of your skin on a daily basis to bring it softness, comfort and suppleness while protecting it from external aggressions.
Benefits:
- Hydration and protection and lightening of the skin.
- Protect your skin from free radicals that can cause wrinkles.
- SPF helps protect your skin from the sun's harmful UVA and UVB rays.
Uses:
Dab the cream on your face and neck follow an upward circular direction to massage the cream into your skin.
Composition:
Day Cream With Argan Oil