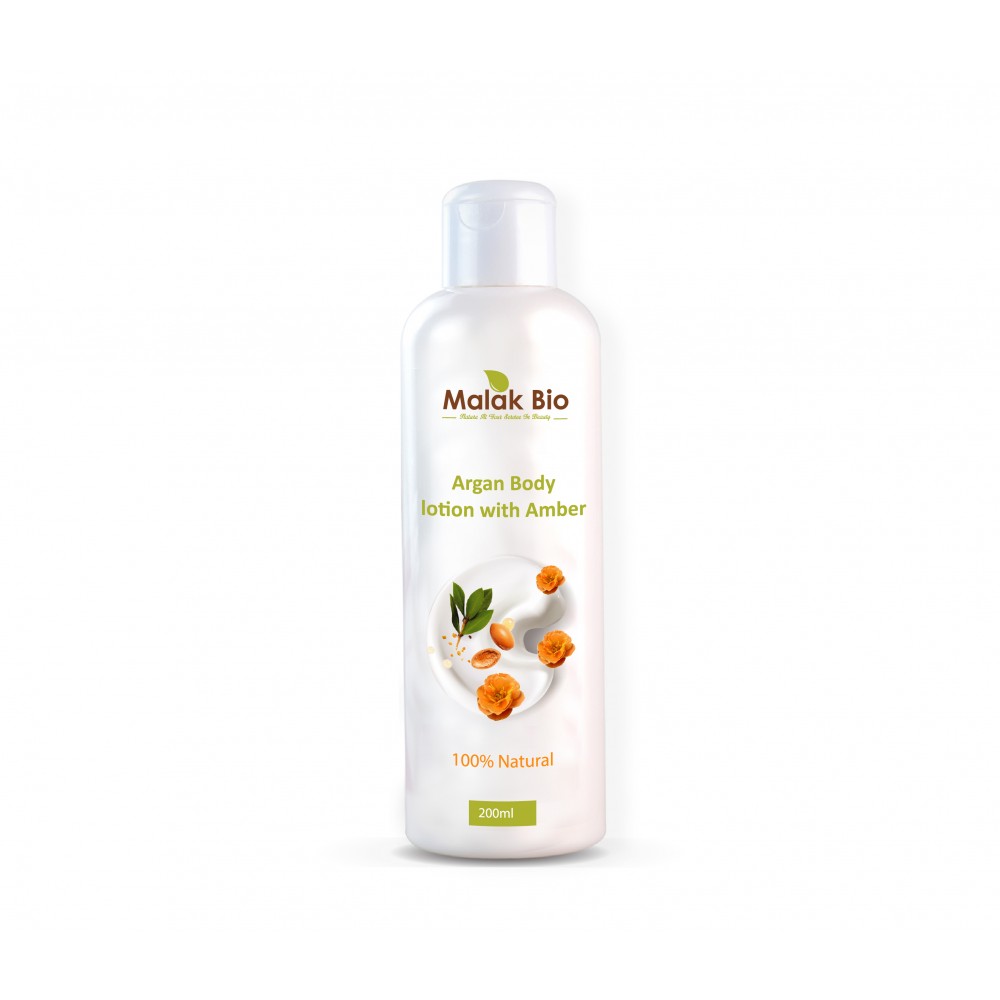  
Argan Body Milk with Amber
Argan body milk with amber is a type of body lotion that is infused with argan oil and amber extract. Argan oil is known for its hydrating and nourishing properties, while amber extract has a warm, rich scent that is often used in perfumes and fragrances.
Benefits:
- It is the ideal care to maintain the balance and softness of the skin.
- It also gives us that young and youthful glow.
- It helps moisturize your skin.
- In addition to preventing dry skin.
Uses:
You should use natural body milk ,after shower  apply body milk, Use your hands to massage the milk into your body in small circular motions.
Compositions:
Body Lotion based on: organic argan oil, Amber, organic prickly pear oil, Rosemary oil, chamomile oil,shea butter and vitamin E.