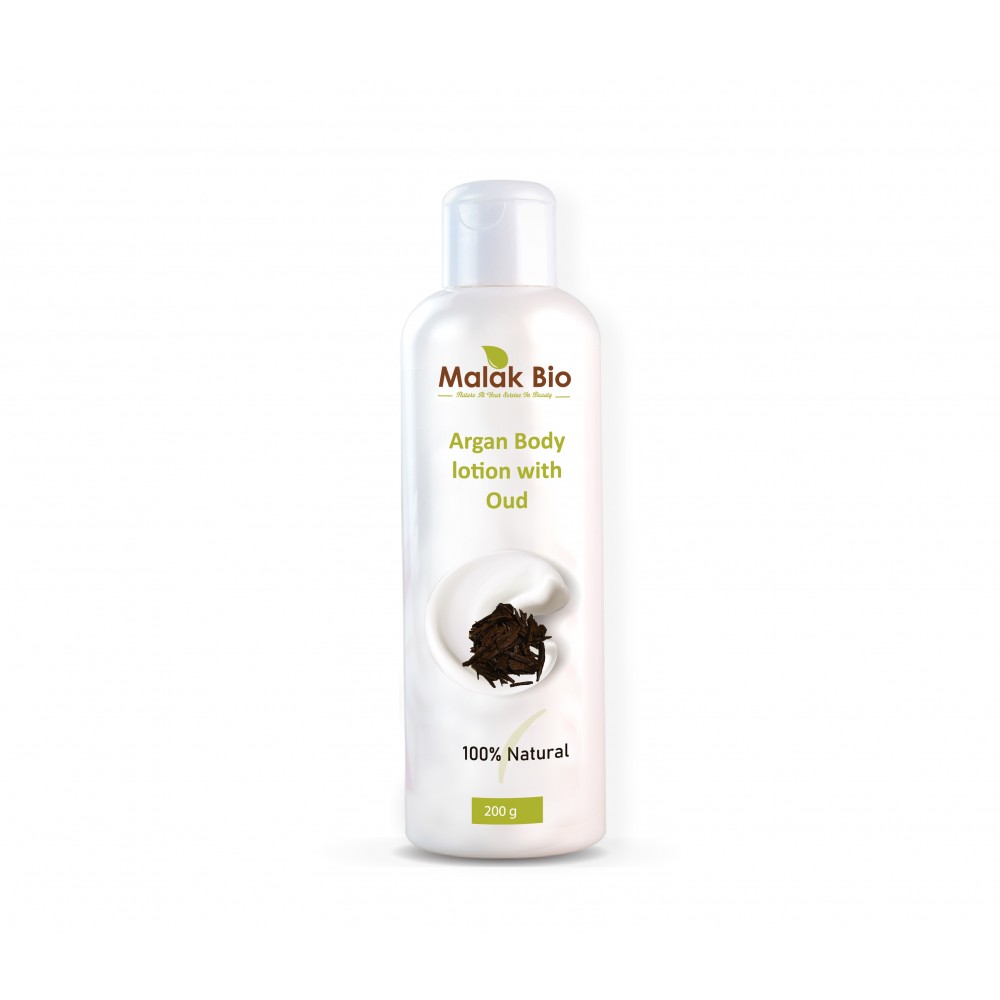  
Body milk with argan oil and oud
Body milk with argan oil and oud is designed to be applied to the skin after bathing or showering, to help lock in moisture and leave the skin feeling soft and smooth. It can be used on all skin types, but is particularly beneficial for those with dry or sensitive skin.
Benefits:
- Help to hydrate and nourish the skin.
- Help to reduce the appearance of fine lines and wrinkles, and leave the skin looking more youthful and radiant.
- Reduce redness and inflammation.
- The woody, exotic scent of oud can add a luxurious and sophisticated fragrance to the skin.
- It is easily absorbed into the skin, and does not leave a greasy or oily residue.
Uses:
Squeeze a small amount of body milk into the palm of your hand. A little goes a long way, so start with a small amount and add more as needed.
Composition:
Body Lotion based on: organic argan oil, Oud, organic prickly pear oil, Rosemary oil, chamomile oil,shea butter and vitamin E.